Document previews allow you to gain visibility into review work on a document without navigating away from the existing page. Generally, you can find previews throughout Everlaw by clicking the "eye" icon. 

Access preview from the search page
Anytime you create a search, a preview will display at the bottom of the screen. The top of the preview bar shows the text translation of your search, the total number of documents matching your search, and a button to expand the table to display the full set of results.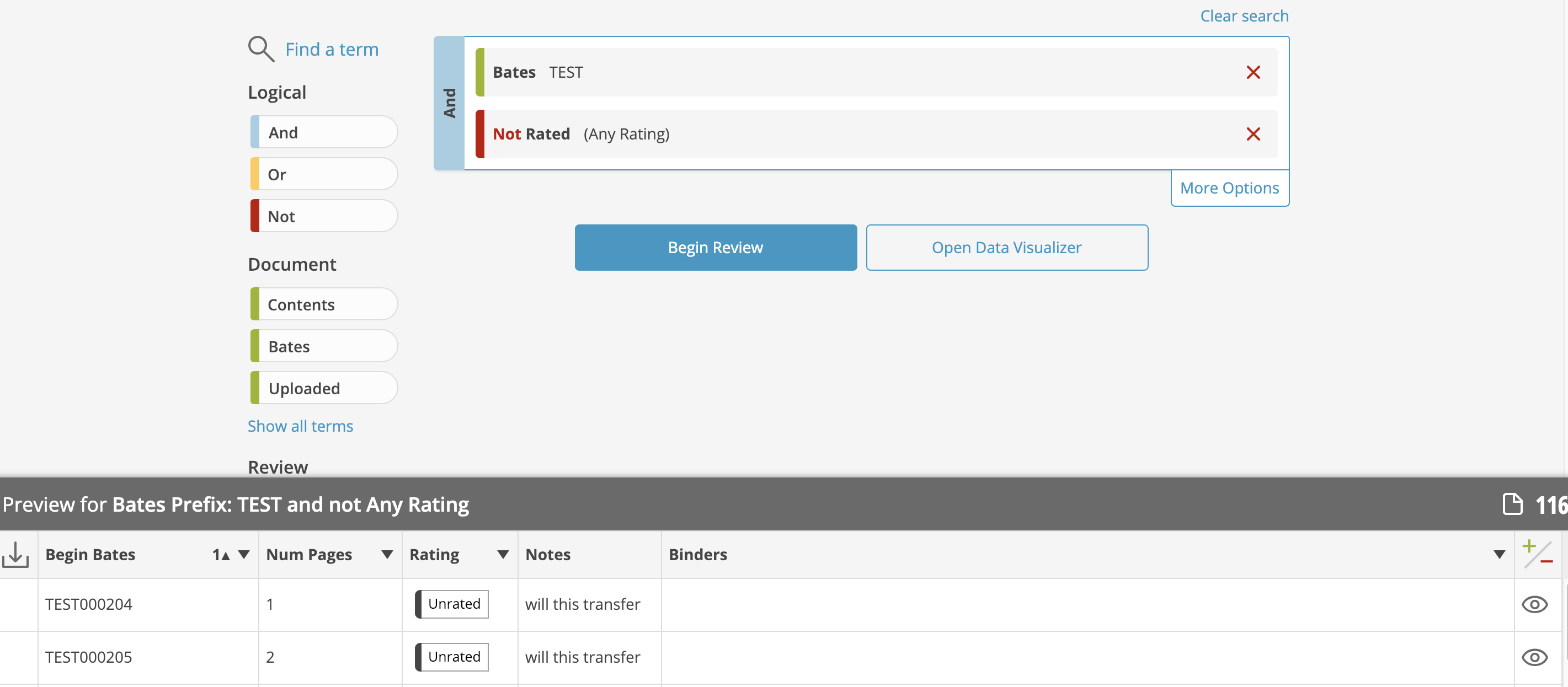 The instant search preview also displays a sample of up to 10 documents from your full set of results, along with various kinds of information about the documents. To preview the contents and metadata of a particular document, click on the appropriate eye icon in the far right column. This will open a preview of the document on the search page, without moving you to a results table.
Access preview from the results table
To preview a document from the results table, click the eye icon on the far right column.  This will open up the document preview, and an image version of the document will be displayed. To close the document preview, click the "Close" button in the top right corner of the preview window or hit the Esc key on your keyboard.
Within a document preview on the search or results page, you can gather the following information and take the following actions.
View document and review work, like notes, highlights, and redactions
You can view notes, highlights, and redactions. You can also add a highlight and/or a note directly from the search preview. You cannot add redactions; however, you can view and delete them. You can also add a note to a redaction as well.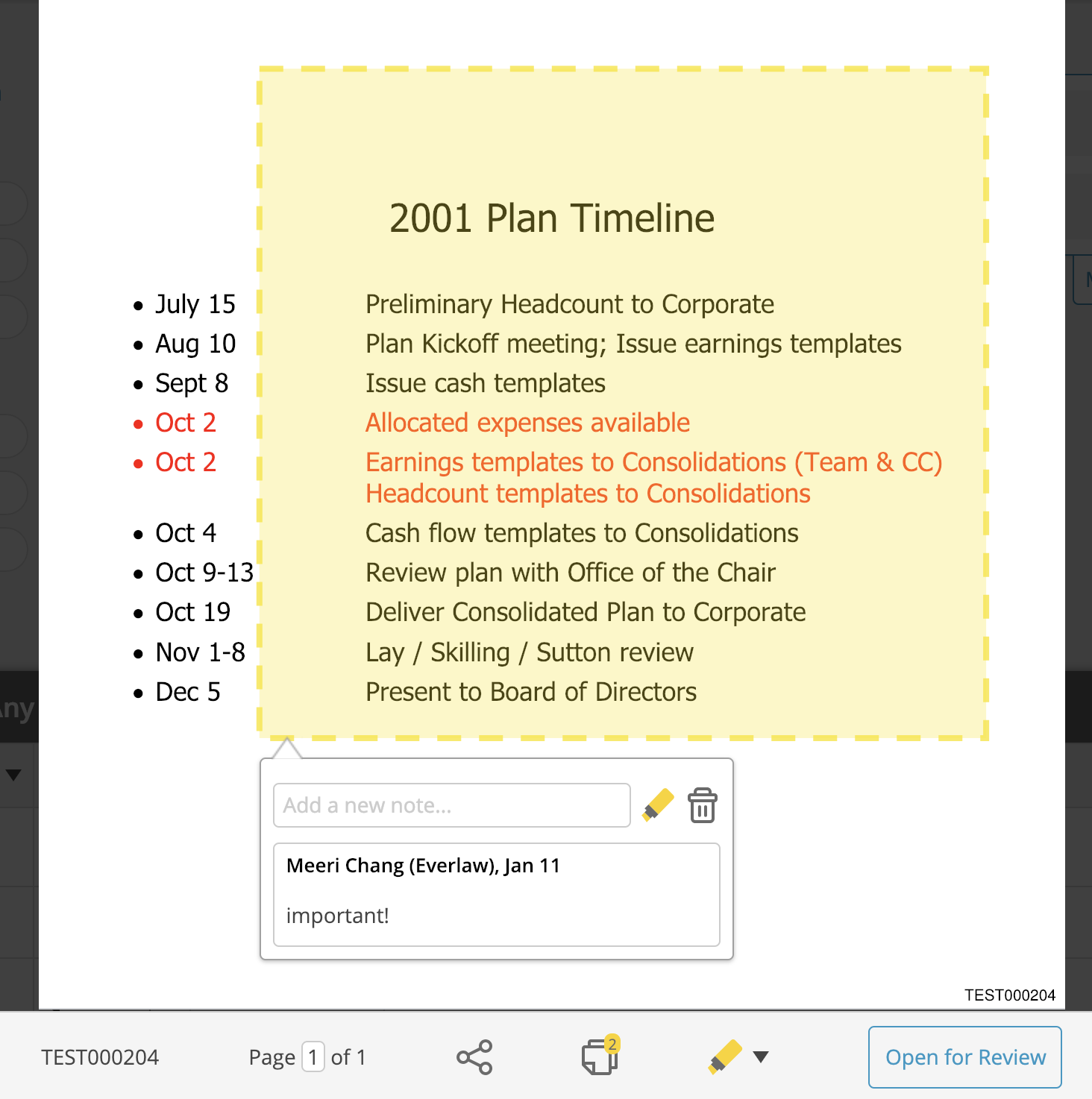 Download the native version of the document
To download the native version of the document, click the icon to the left of the Bates number.  If there is no native for the document, no download will be available.
Share the document
To share the document with other users, click the share icon.
Add and view notes
You may add notes to the document from the preview and view the document's notes if any exist. To add and view notes, click the notes icon. If the notes icon has a yellow number, that indicates the number of existing notes. 
Review the document
To open the document in the review window, click the "Open for Review" button. This opens the review window and allows you to rate and code the document, as well as add it to binders. You can also view other documents that are contextually related to the document. 
View document metadata
You can also view metadata in the document preview.  Metadata is listed at the top of the document preview window. Click anywhere on the bar to open the drop down table and view all the document's metadata.