Downloading the Document
To download the document, click the download icon. If you want to select different file types for download (ex. PDFs, native file), click the caret icon and choose from the drop-down list.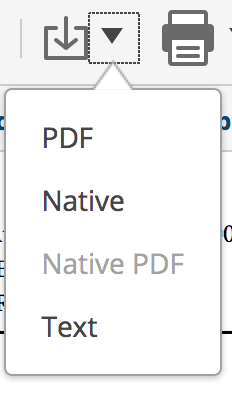 Printing the Document
To print the document to your local printer, click the print icon. You can also download just the page you are currently viewing. If you wish to configure your print settings to include a metadata table, bates stamps and separator pages, or notes and highlights, click the caret icon and open the print settings.