What are coding rules?
Project Admins can set up coding rules: these rules allow Project Admins to enforce certain kinds of review behavior. For example, a rule can be created such that if a document is rated hot, it must also be coded with a code from any category. If your coding decisions violate a coding rule, two things will happen:
A notification will display the coding rule that you are violating.
If you move to another document, or close the review window, another notification will appear that lets you know that your review decisions will not be saved. You will also be asked to confirm whether or not you want to proceed to the next document.

Project admins can see all documents with a given coding rule violation. Go to Coding Rules in the Codes tab in Project Settings, and click on the appropriate link under the "violations" header.

What happens to a document that I review that has a coding violation?
If you move on to a new document, or close the review window, without satisfying the coding rule, any change you made to the document will not be saved.
How can I see the coding rules in my project?
If you are a project admin, you can scroll to the bottom of the Project Settings page to see coding rules.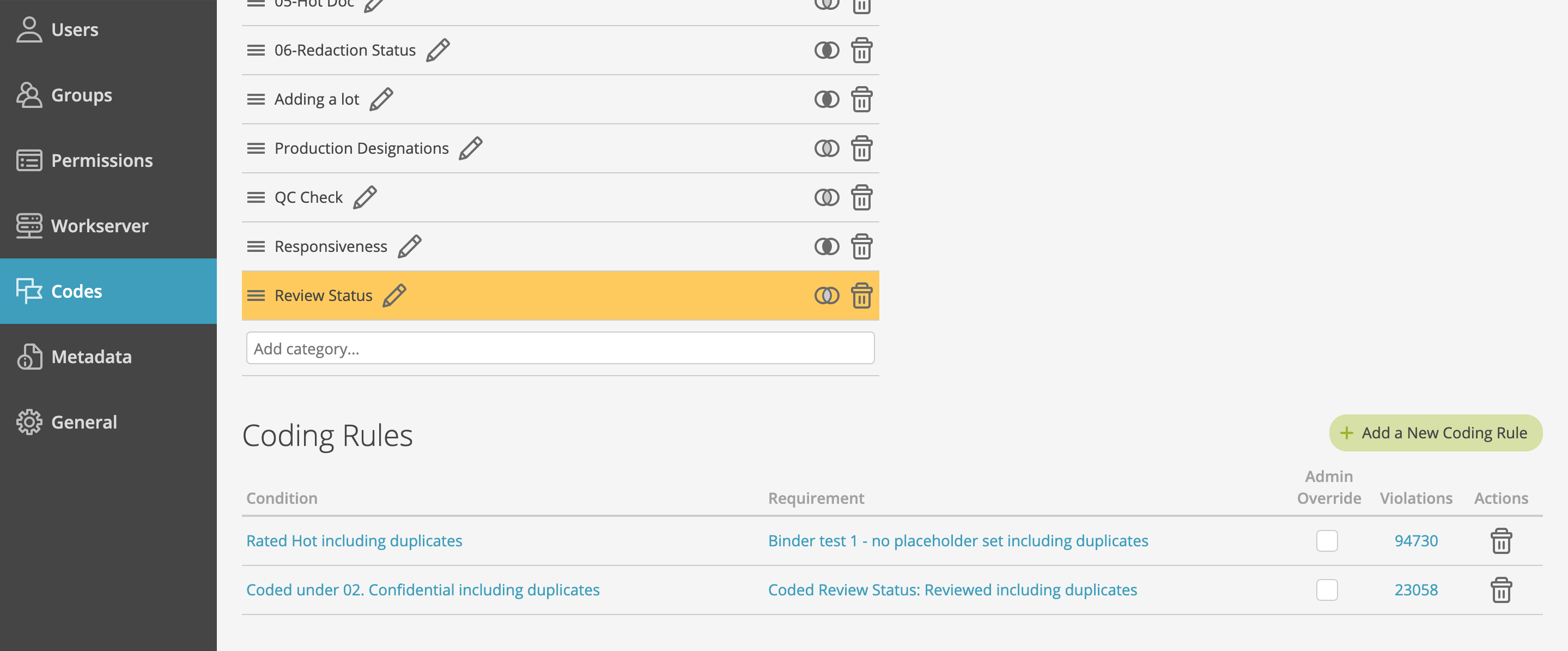 If you do not have Project Admin permissions, you can click on the "see all" link in the coding rule violation notification to see all the coding rules in the project.