Everlaw is committed to providing a platform that is accessible to everyone. This commitment is an ongoing one; because Everlaw is updated every month, our platform's accessibility must be constantly reevaluated. We periodically audit the Everlaw platform for Section 508 compliance and prioritize any issues with accessibility that arise from these audits. Despite this, we know that our platform's accessibility can always be improved. If you have any suggestions or complaints, please contact feedback@everlaw.com.
In this article, we've documented some of our accessibility-related features and how to use them. This is not an exhaustive list of Everlaw's accessibility efforts, but a short list of accessibility-related features for which users might need extra information or instructions. If you have questions about these or any other accessibility-related features, please contact support@everlaw.com.
Table of Contents
Skip to menu/Skip to content tabs
Everlaw includes "Skip to menu" and "Skip to content" buttons on all pages where it makes sense to do so. These buttons allow your screen reader to more easily navigate to the relevant portion of the page. To access "Skip to menu" buttons, press Tab on the keyboard immediately after the page loads or refreshes. To access "Skip to content" buttons, press Tab a second time.
"Skip to menu" takes you to the sidebar or header menu, skipping the Everlaw navigation bar that always appears at the top of the page. "Skip to content" takes you directly to the main content of the page, skipping all menus entirely.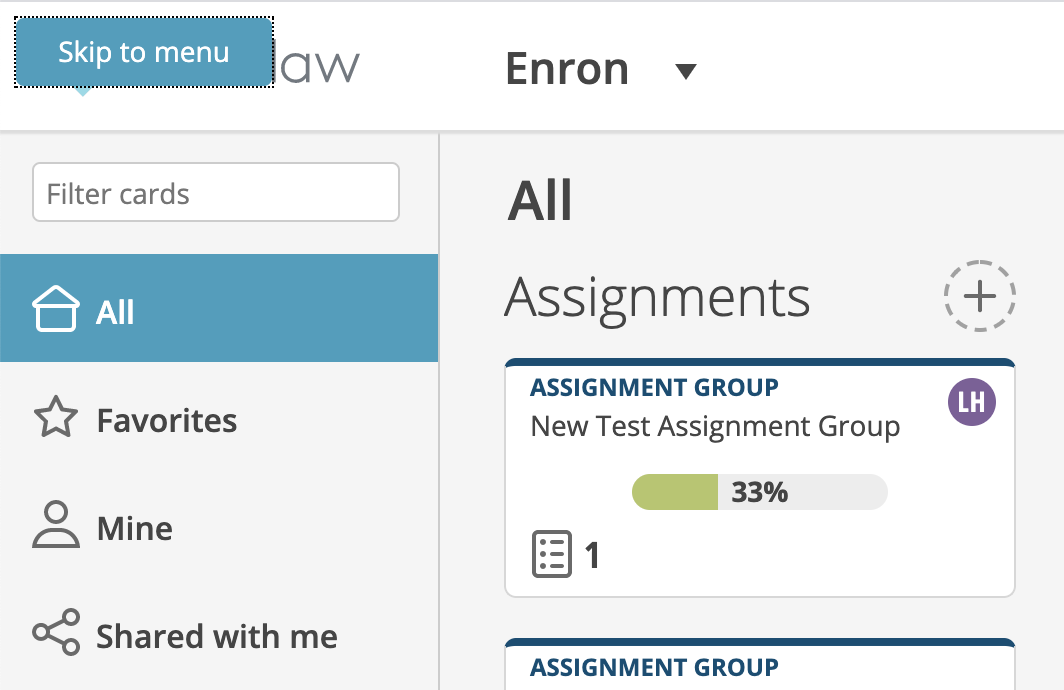 Alternative text for images and form fields
We provide an alternative text label for each image and form field, which enables your screen reader to identify the icon, button, graphic, or text field. This allows you to rely on the text label, not just the image, to understand what action to take or what the graphic means.
Error states for all text boxes
Any error states in text boxes are represented as text errors, not just the color red, to help you better understand what the error was. Some examples of text errors include maximum character limits, unsupported characters, and impossible date ranges. Additionally, if required fields are left blank, all call-to-action buttons (such as "save" or "submit") are disabled and you will not be able to click on them until the required fields are filled.
Throughout the site, you may notice these error states in text boxes: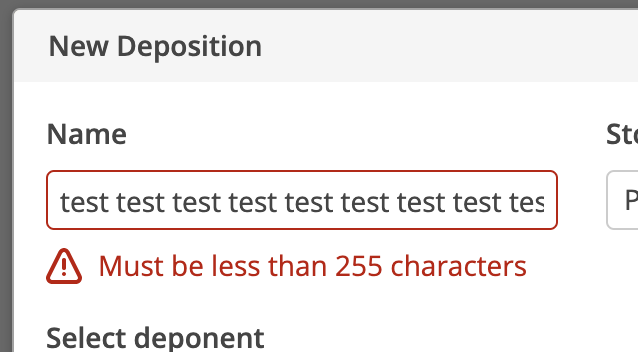 Keyboard navigation
Most clickable elements can also be accessed via the keyboard. You can navigate via the tab key and shift + tab keys to move between clickable buttons, icons, cards, and pages on the site. The up and down arrow keys can also be used to navigate between menu items. You can press the enter key to activate most keyboard-focused elements or press the spacebar to select checkboxes and radio buttons. Lastly, you can exit out of dialogs without action by pressing the tab key and the esc key.
Feedback and improvements
If you have ideas or suggestions for accessibility improvements on Everlaw, we would love to hear from you. Please send us an email at feedback@everlaw.com.