How to access the review window
The review window can be accessed either through selecting a document from within a results table, or by clicking on an attached document in the message center.
Opening from the results table: To open the review window from a results table, simply click on the appropriate row. The review window will open in a separate browser window from the results table, allowing you to keep both views side-by-side, if desired.
Opening from message center: When you click on an attached document in the message center, the document preview will appear. The preview allows you to see the document's contents, metadata, notes, and highlights. You can also apply document-wide notes from the preview. To open the document in the full review window, click the "Open for Review" button.                 
Navigating the review window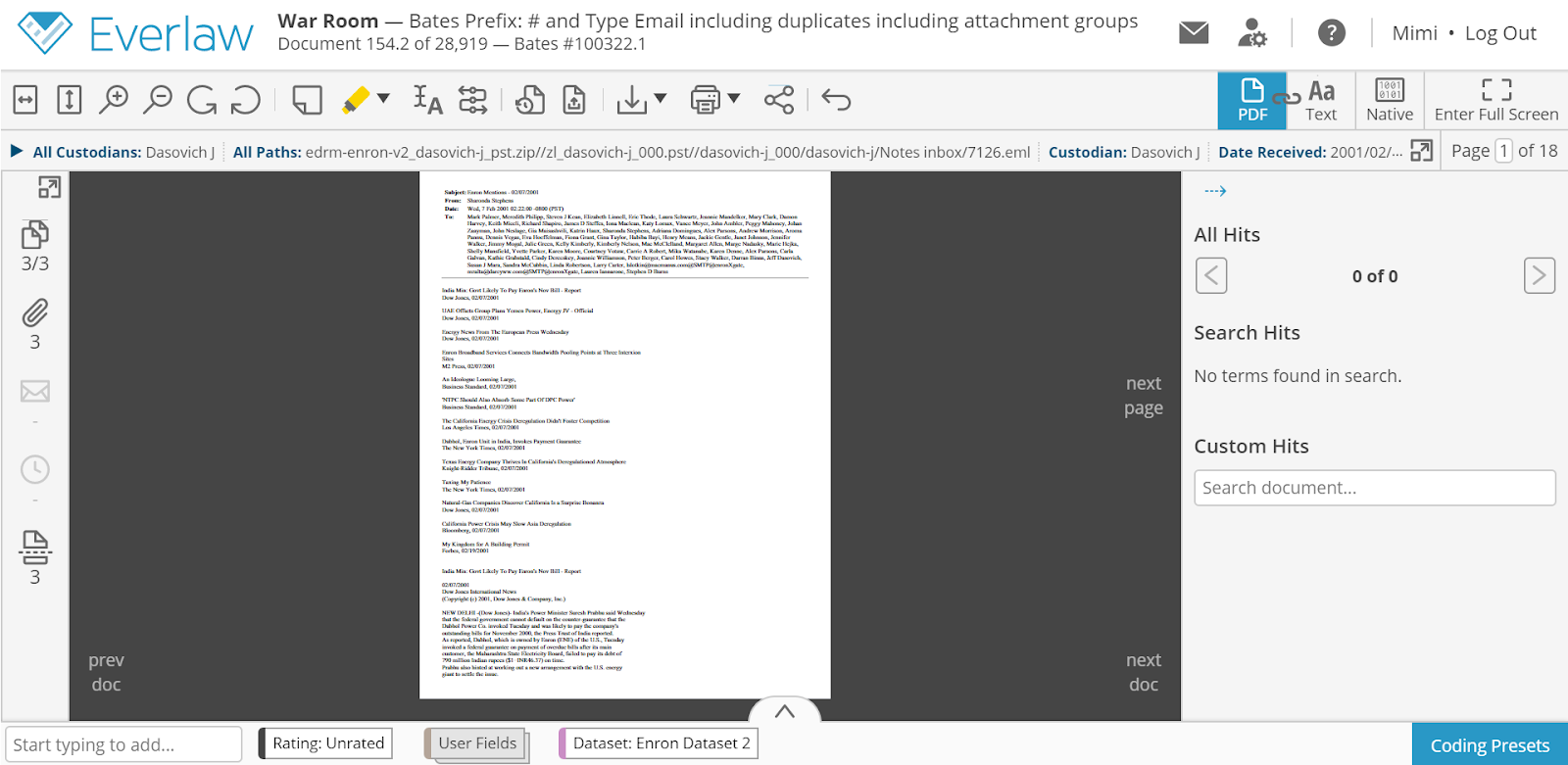 There are two ways to view documents: in standard mode, or full screen mode.
To learn more about navigating the full screen review window, see this article. Both standard and full screen include the below functionality. However, the below location descriptions apply to standard mode. 
 You can additionally use keyboard shortcuts to navigate the review window. For a full list of shortcuts, press the "?" (shift + /) key.