To read more about uploading documents on Everlaw, feel free to refer to the articles in our Uploads section.
Table of Contents
You can use the Bates or uploaded search terms to easily pull up documents from particular uploads. You can also find uploaded documents from the Document Sets column on the homepage.
Document Sets column
The Document Sets column allows you to access lists of documents that were included in a particular native or processed upload by clicking on the card that corresponds to that upload. Native upload cards have a dark orange band and say "Native" on the card, and processed upload cards have a light orange band and say "Processed" on the card.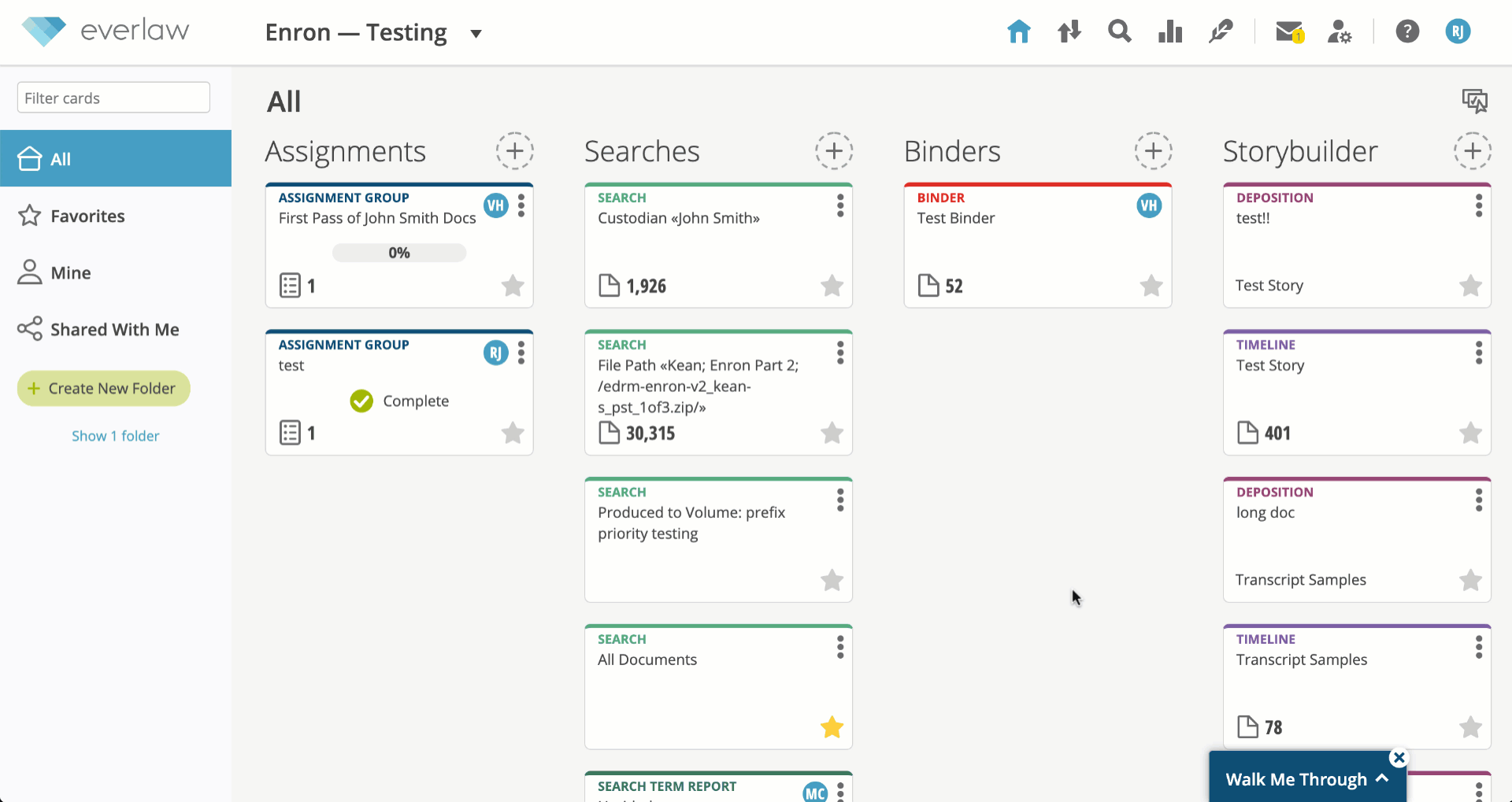 Uploads page
You can locate upload history cards containing information about individual native or processed uploads by clicking on the Native Data or Processed Data tab on the Uploads page. Each card contains information on the date, size, and status of an upload; you can also access individual sets of uploaded documents by clicking on the three-dot menu in the top right of each card.
Native upload cards contain additional information on upload errors. For more information about managing native uploads through the upload cards, please see the "Managing native uploads" section of the native data uploading article.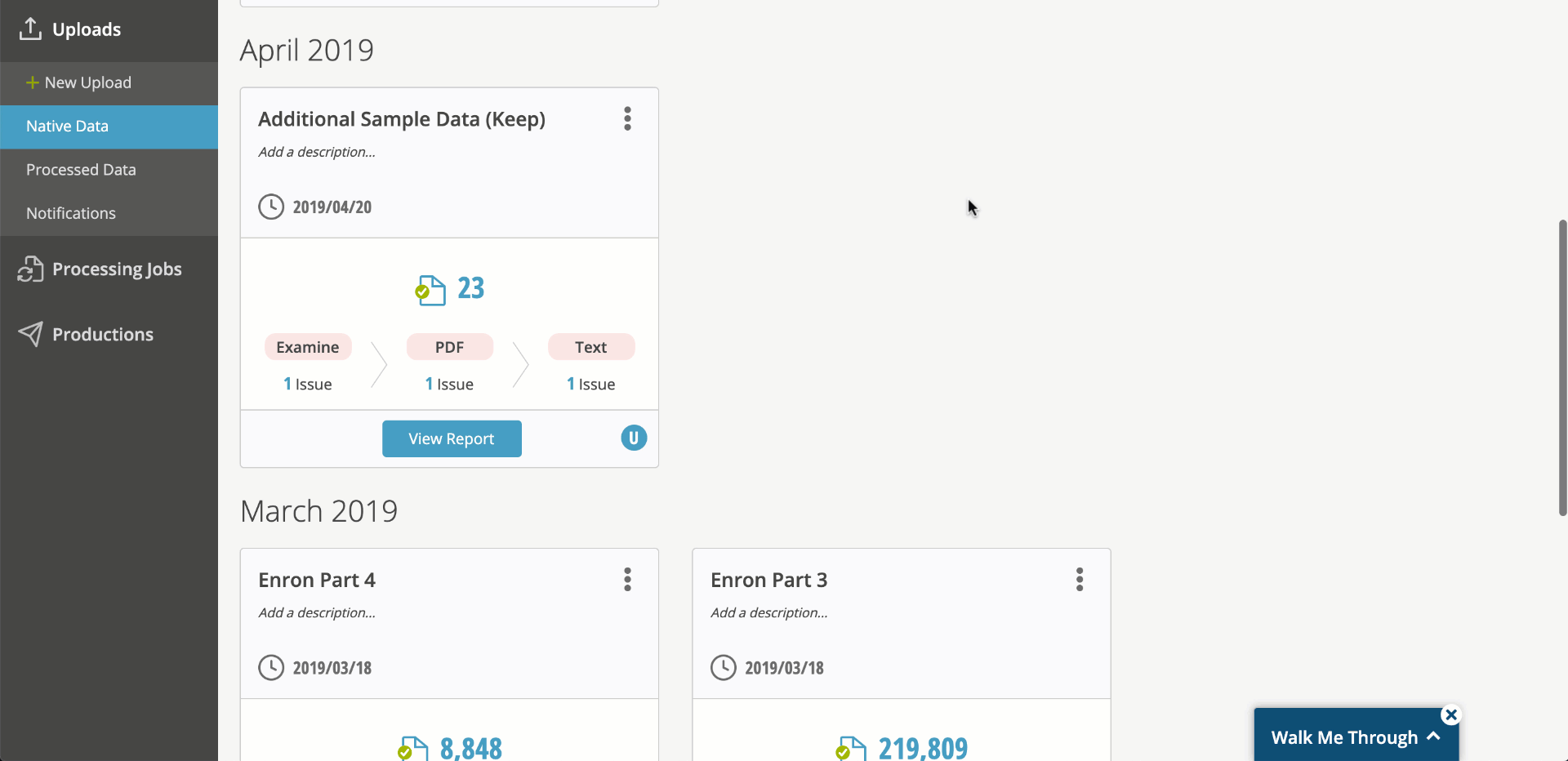 Searching by Bates number
Native documents uploaded by Everlaw will be given a control number. You can find these documents by selecting the Bates search term and choosing "#" for the Bates prefix. If you know the specific number or number range you want to search across, you can input that into the second parameter.
You can search for processed documents in the same manner, though you would select one of the Bates prefixes instead of the "#."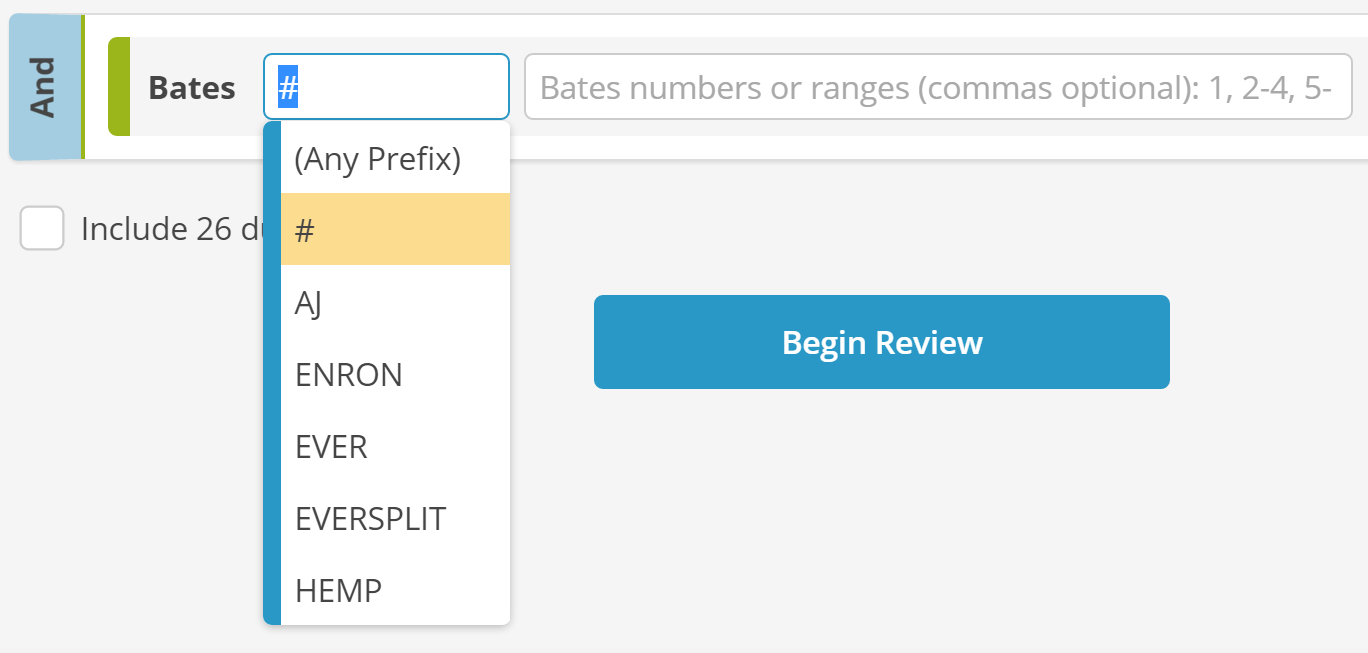 Searching by the Uploaded search term
To search for documents by their processing status, use the Uploaded search term. You can select the name of the dataset that you wish you search for, or select "Any Dataset."

Using the second parameter, you can find documents by their current processing state. There are three states in the uploads process: examine, text, PDF. A document can fail on any one of the three stages.
In the third parameter, you can select any additional flags (or properties) that you want to find documents by. Here is a list of the parameters, and their basic definitions:
Container Document: The file was originally a top-level folder, and not an actual document
Empty Text: Document does not have a text file

Encrypted:

The document is encrypted
Has OCR: The document has been OCRed
Has Placeholder PDF: The document has a placeholder image
NIST Duplicate: The document is on the NIST National Software Reference Library list of known, traceable software files
Opened with Password: The document was in a password protected folder or was a password protected file
Unknown Document Type: The file is not a known document type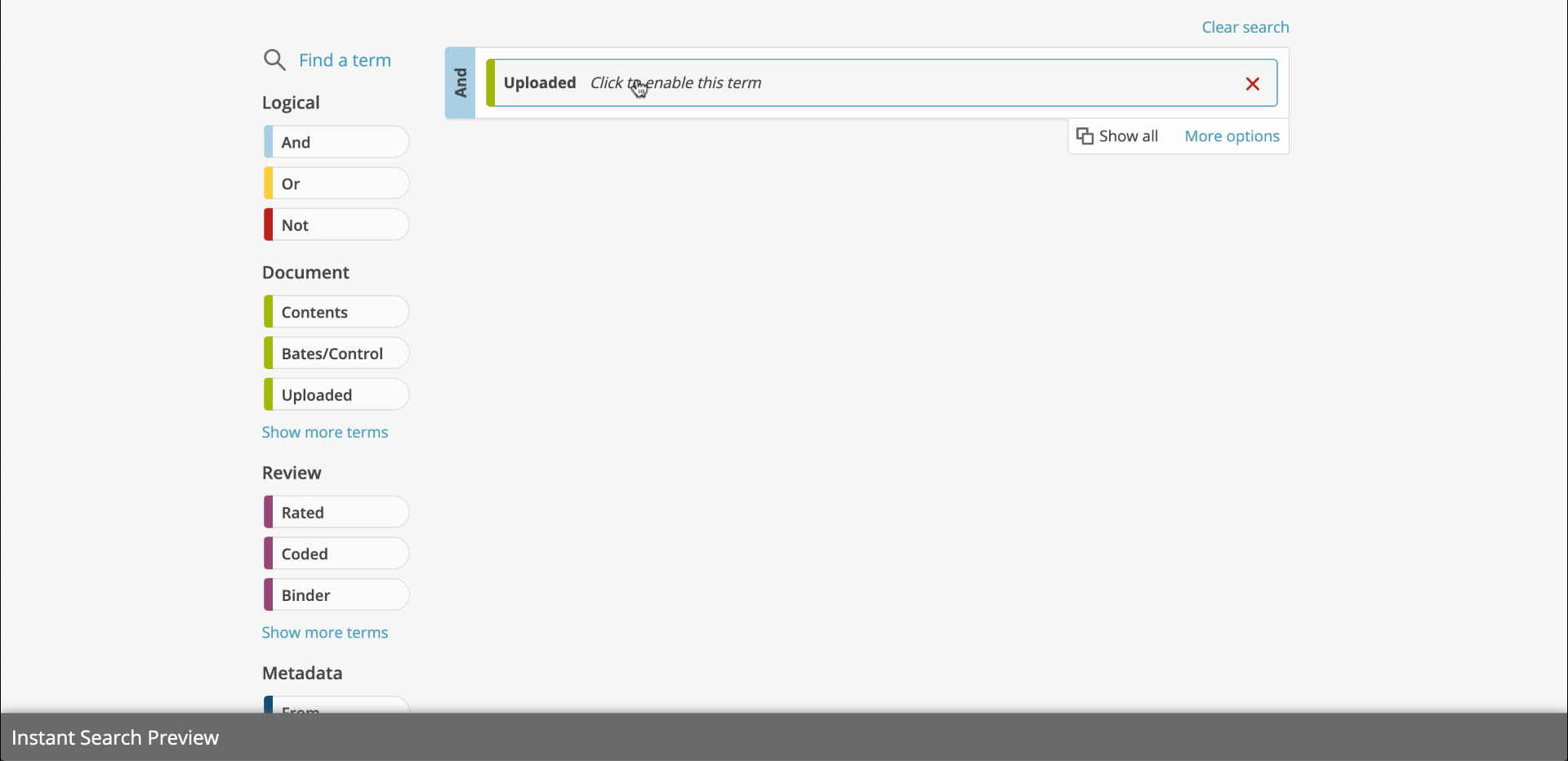 Using these flags, you can find documents that have certain properties, or that might need troubleshooting.