How do I translate a document?
You can translate documents in the review window. First, make sure that you have added the Languages tab to your review window panel. If you haven't, select Edit Layout and drag the Languages tab (or click it) to add it to your panel. Make sure you click the Languages tab (or press "t" on your keyboard) to activate the tab before you start translating.
If translation has been disabled on your project, it can be re-enabled under Project Settings > General > Language Tools. This is also where you can add expected languages to your project. Please note that, while any language supported by our translation API can be translated in the review window, only languages that have been added to your list of expected languages will be automatically detected by the Languages tab. For more information, see our article on Language Tools.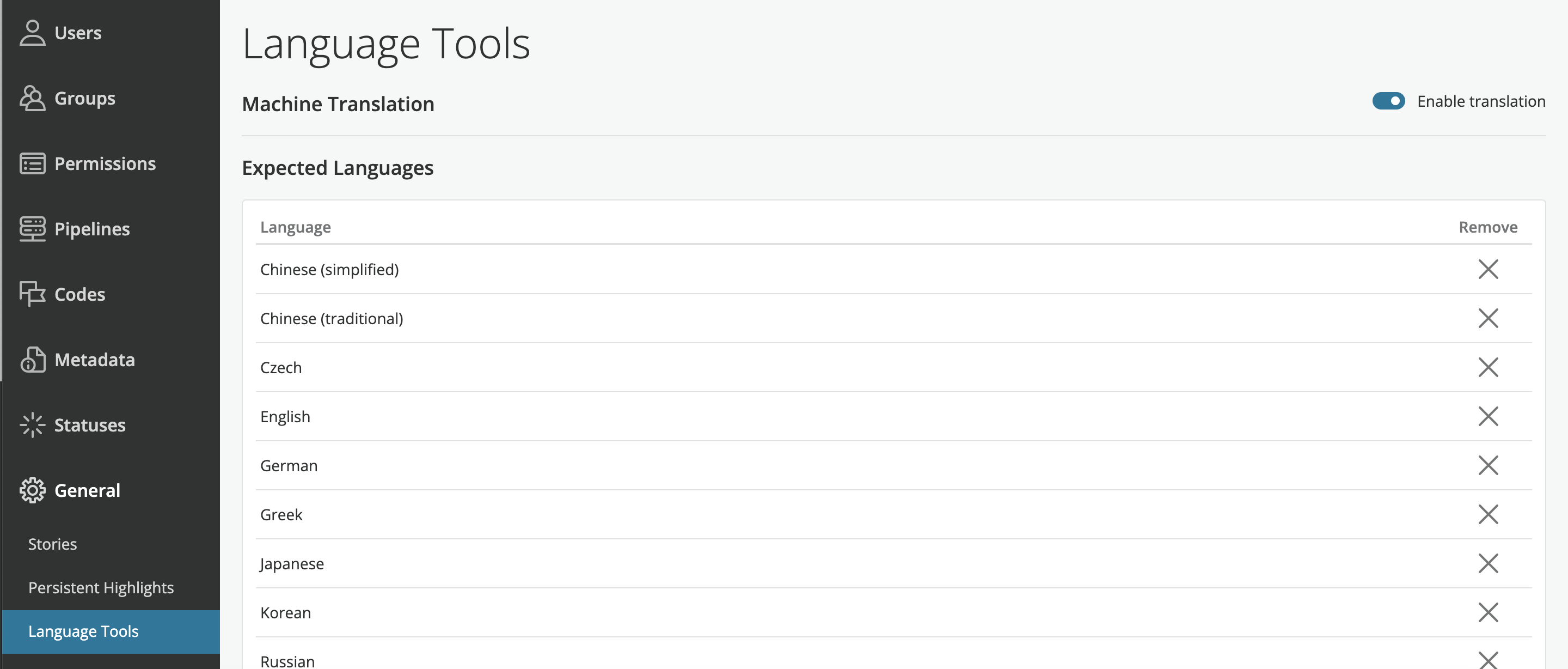 Once you have activated the Languages tab in the review window, the top of the Languages panel will display the languages detected within the document, as well as the number of passages in the document containing that language.
Click the left and right arrows to jump to different non-English passages. While in text-selection mode, you can highlight any portion of the document by clicking and dragging with your mouse, and a translation will appear in the box in the Languages tab.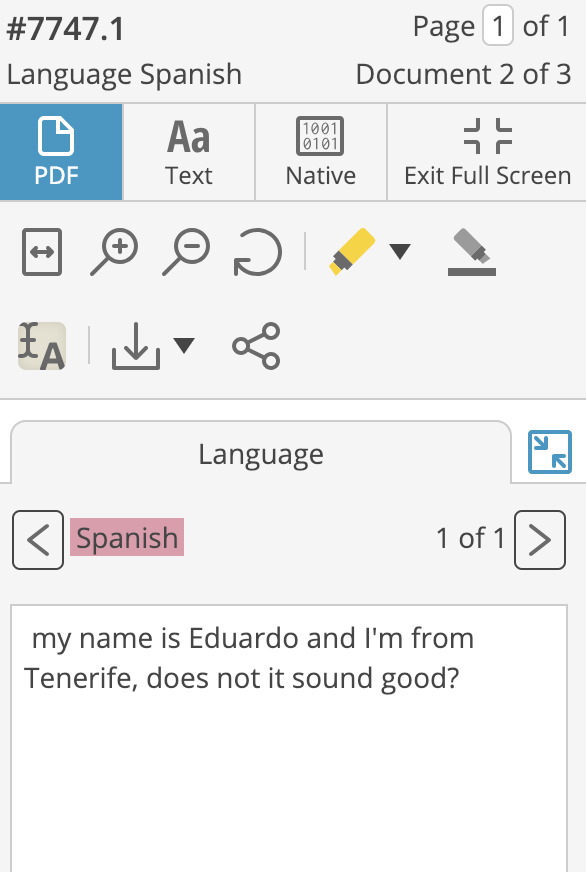 If you are in the document's text view, you can automatically translate the entire document. Click Auto Translate to replace all of the detected non-English text with its translation. To translate back to the original text, click the "Auto Translate" button again.

If you are trying to translate a spreadsheet, you should navigate to the text view. In the full-screen review window, translation is not supported for the spreadsheet view.
If non-English text is detected within a document, and if that language is included as an expected language on your project, that language will be highlighted.
Translating in classic review window
If non-English text is detected within a document, a "Language" tab will appear under the text view. Clicking the tab will take you to the language panel. From here, you can auto-translate a passage or select the text you want to translate.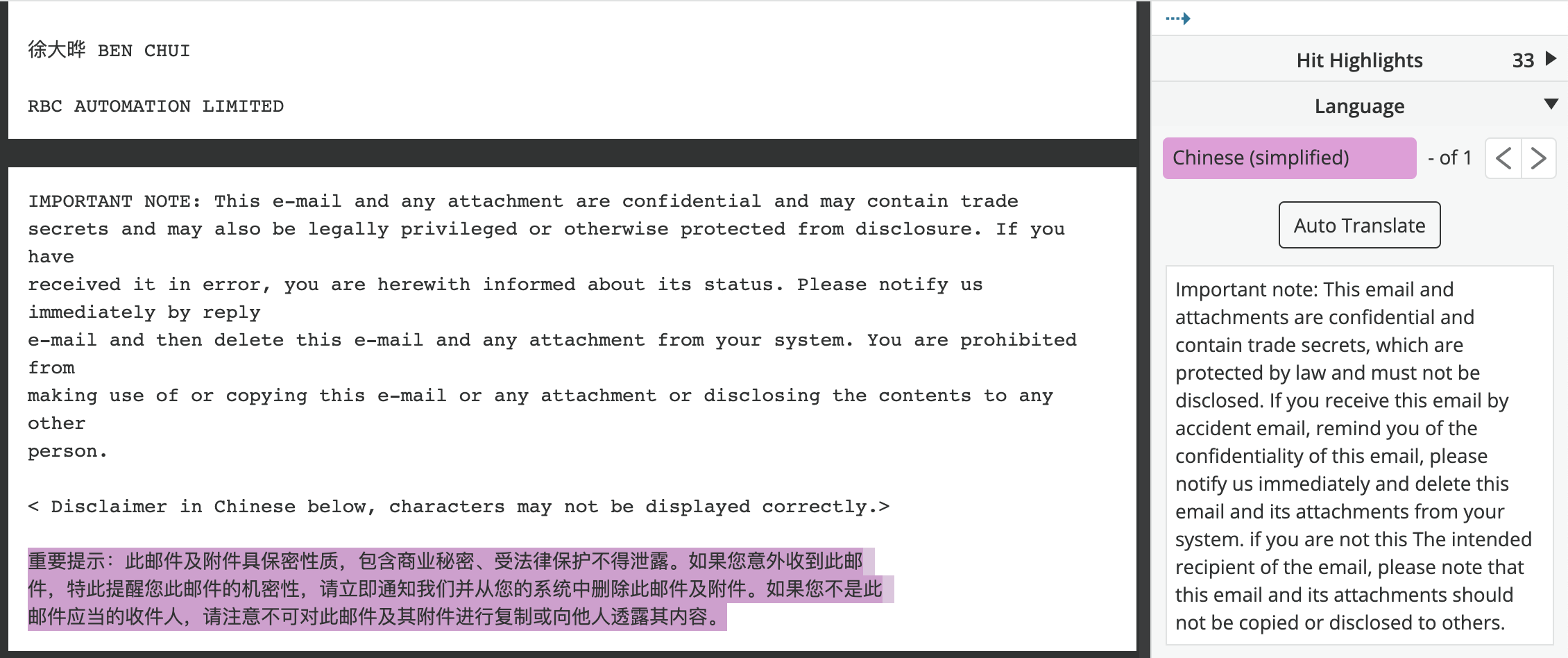 For information on translation ingestion, please refer to Translation Ingestion Workflow and Best Practices.