This article covers organization administrator functionalities, which are available to certain users with contracts covering unlimited database creation.
Organization Administrators can store important information about databases in database fields. Database fields are visible to all Organization Administrators, and you can make them visible to users on your projects and databases. You can access these fields by clicking on a database's row in the Projects and Users tab of the Organization Admin page. Learn more about Organization Administrators.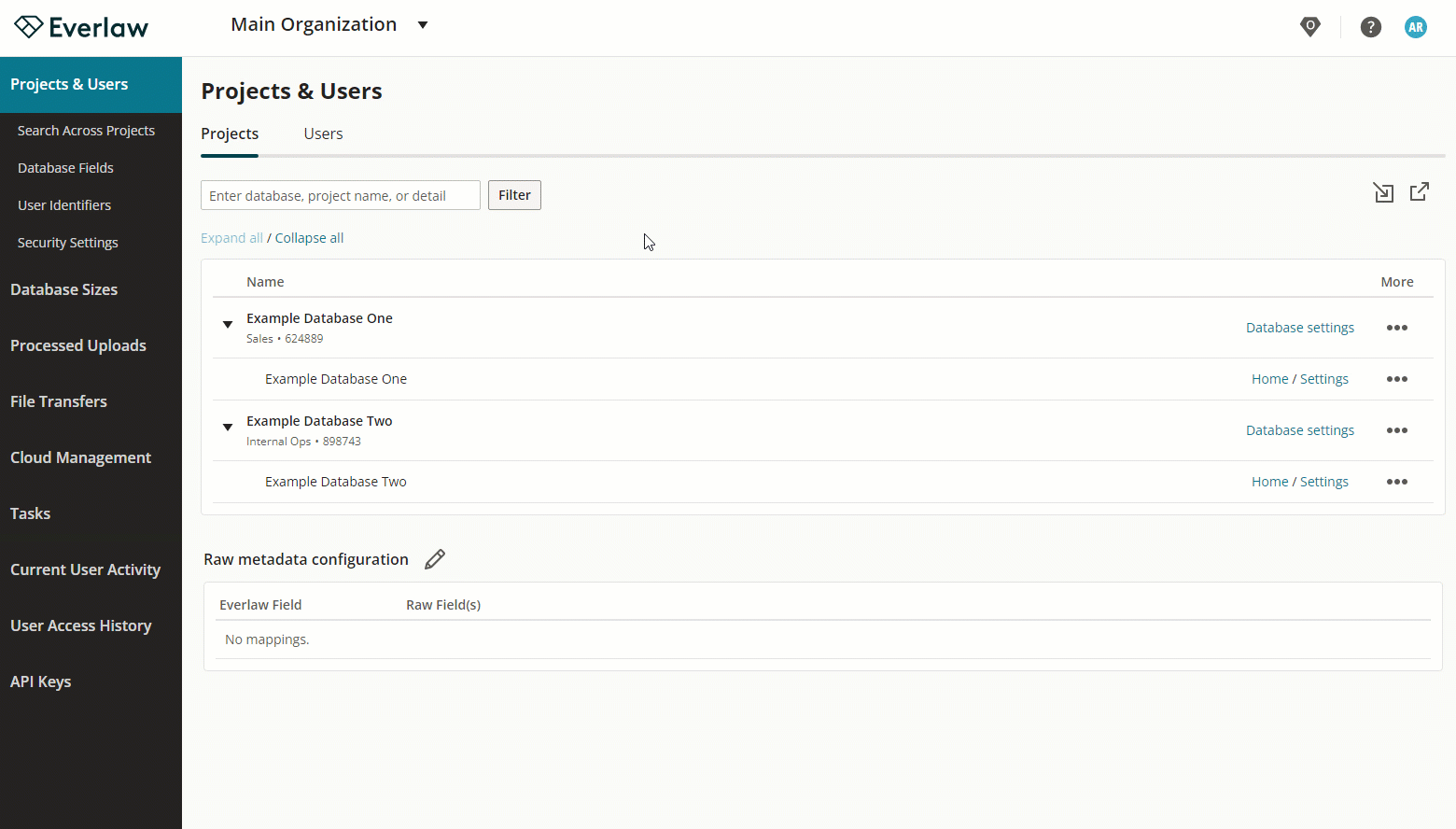 Creating Database Fields
Organization Admins can see existing fields, create new fields, and edit existing fields by navigating to the Database Fields tab under Projects & Users on the Organization Admin page. This page lists all existing fields (along with their field type), if they are a required field, and what the visibility settings are. You can create a new field by clicking Add new field in the top right corner.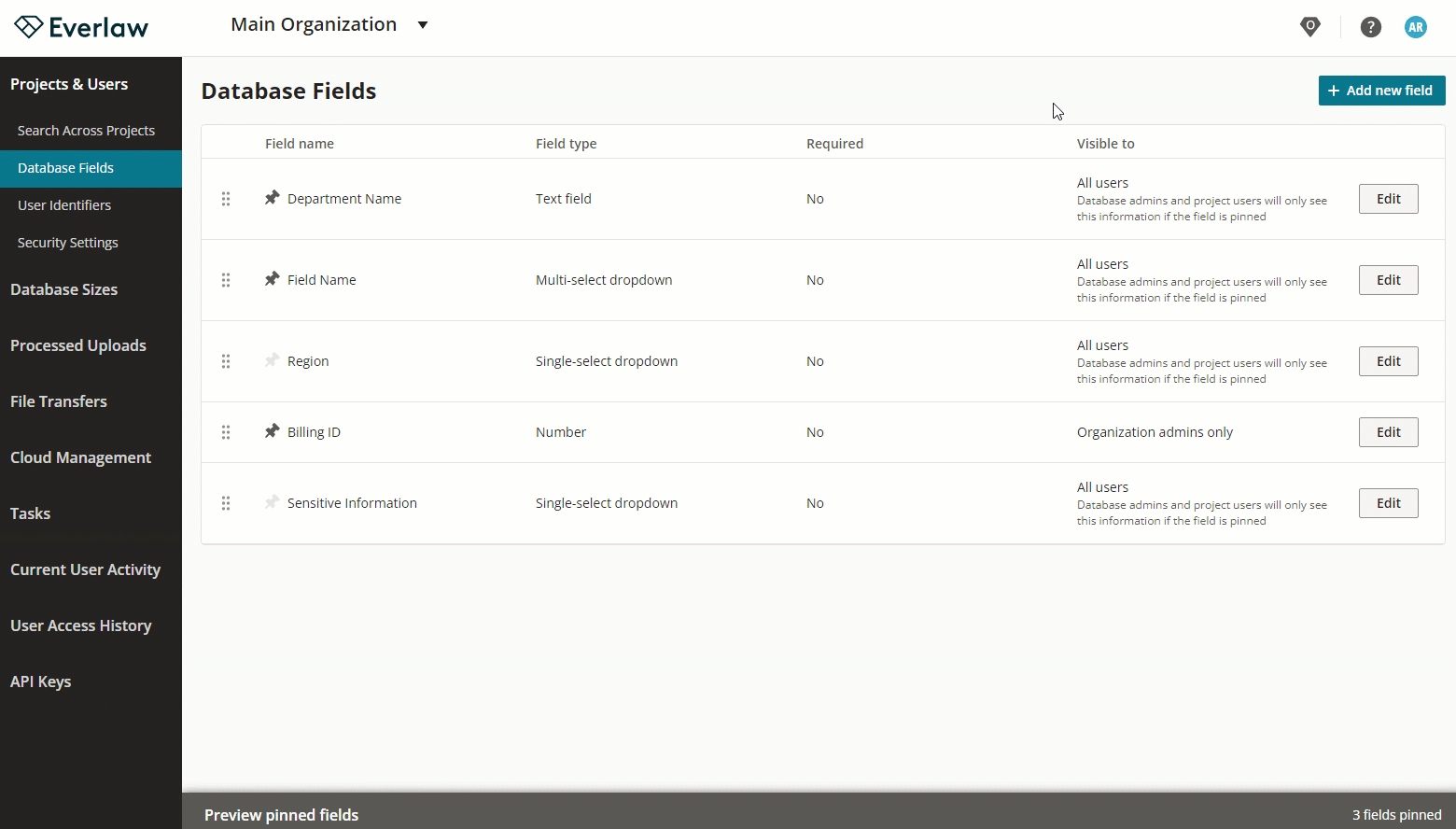 When creating a new field, you can specify the name, the visibility options, the field type, and if the field requires a value.
Visible to
A field can be visible to all users, visible to Database and Organization Administrators, or visible to Organization Administrators only. Note that Database Admins and project users will only be able to see these fields if they are pinned, which is covered below.
Field type
A field's type will dictate what values that field can take on. The options for field type are Date, Multi-select drop down, Number, Single-select drop down, and Text. Multi-select drop down fields allow databases to take on multiple values from a preset list. Single-select fields allow a single value from a preset list. When creating a Multi or Single select field, you will be asked to populate the preset list that users can choose from. Text fields can take on freeform text.
Required field
Checking the Required field box will require this field to be set when creating a new database in this organization. If databases already exist and you edit a field to make it required, no changes can be made to the existing database field values until this required field is set.
Editing Database Fields
To edit the field values for a given database, navigate to the Projects & Users tab on the Organization Admin page. Click on the row of the database you would like to edit and select Edit custom field data. If a field is required, and does not yet have a value, you will not be able to save any edits without giving the required field a value.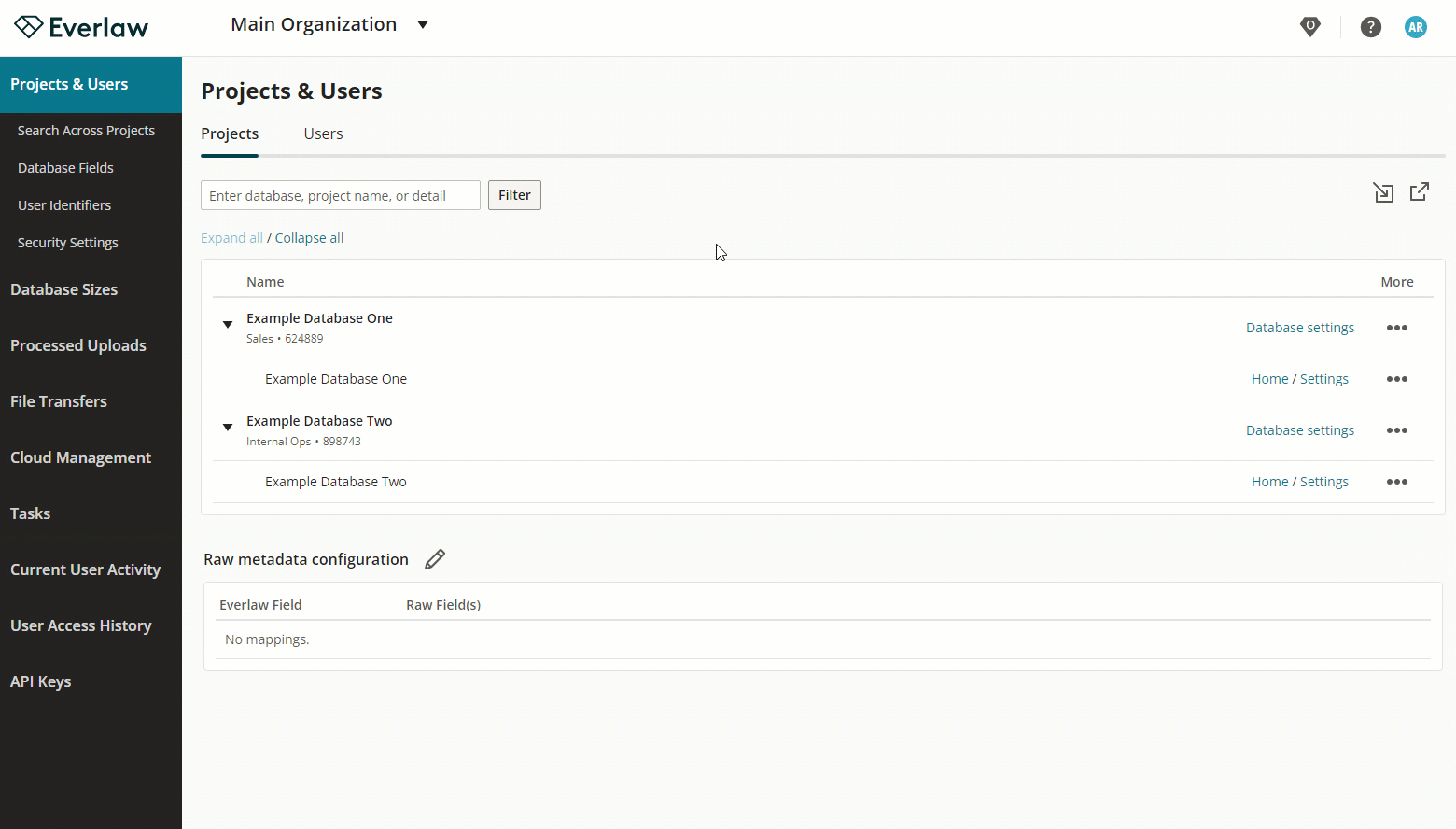 Pinned Fields
Organization Administrators can pin important fields to display their values wherever the database name is displayed.
Users on a project will see any field values that are both pinned and that have their visibility settings set to All users. These field values will be displayed underneath the project name on the project selection drop down.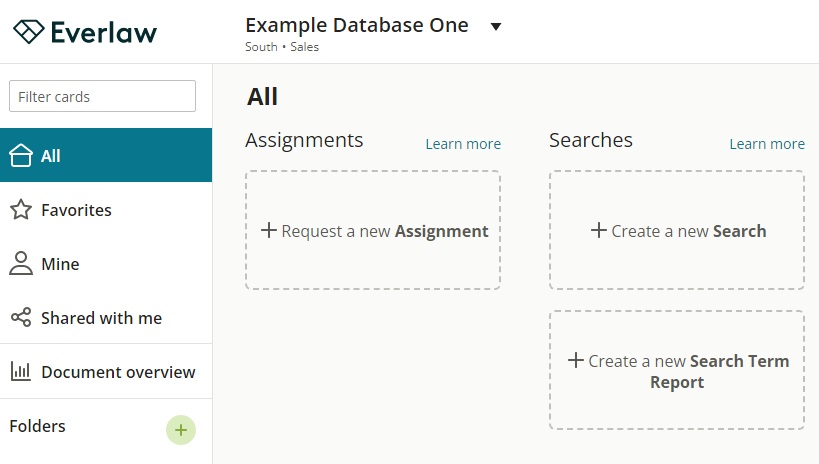 To pin a field, you can navigate to the Database Fields tab and click the pin icon next to the field. A preview of the pinned fields is be shown at the bottom of the screen. You can pin up to three field values. You can modify the order in which the fields are displayed by dragging and dropping the order in which the database fields are displayed in the list.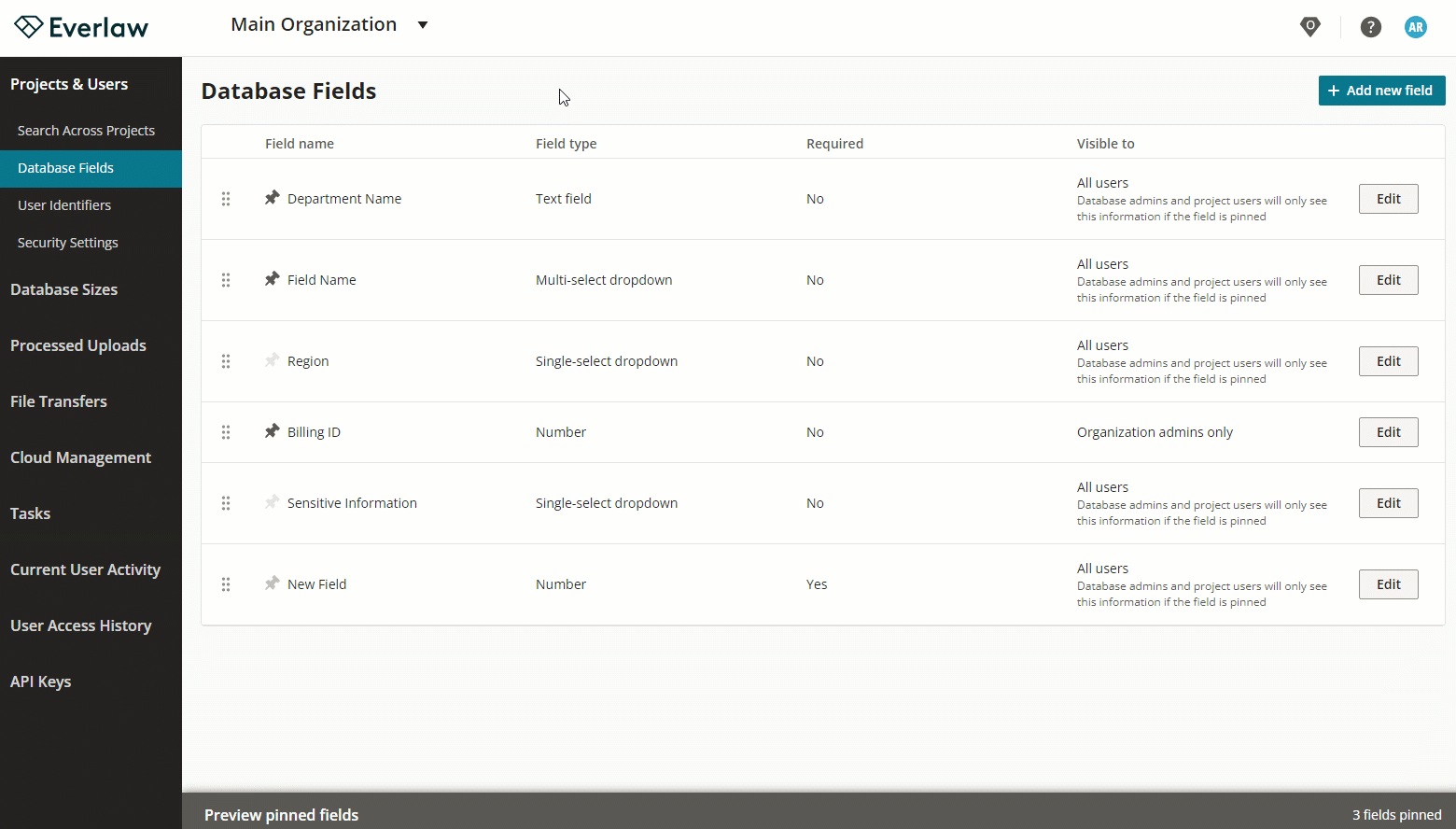 Bulk Updating Fields
If you would like to bulk update the field values for multiple databases at once, you can choose to import a CSV with your desired field data. Clicking on "Import custom field data (CSV)" in the top right corner of the Projects & Users tab will take you to the Import field data screen.
This page offers a CSV template to give you an easy way of editing database fields en masse. The CSV template contains a list of all databases in your organization, with a column for each database field populated with existing field values. Note, the importer can not create new database fields, nor can it create new single and multi choice field options. Please ensure that all fields are created before importing.
When bulk updating fields, you can choose the advanced settings for your CSV file will be used to update fields. Empty cells can be used to represent not updating existing field values or deleting existing field values, and different behavior for how field values for multi-select fields will be updated can be chosen.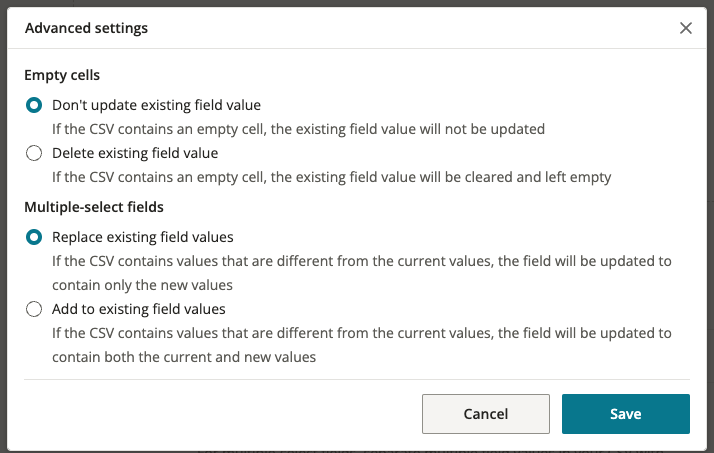 Database Sizes
The Database Sizes tab of the Organization Admin page is filterable by non-date database field values. Fields do not need to be pinned in order to search across them. Additionally, you can view this table based on a database field. This will sum the size of all databases with a particular field value and show a breakdown of size by field value.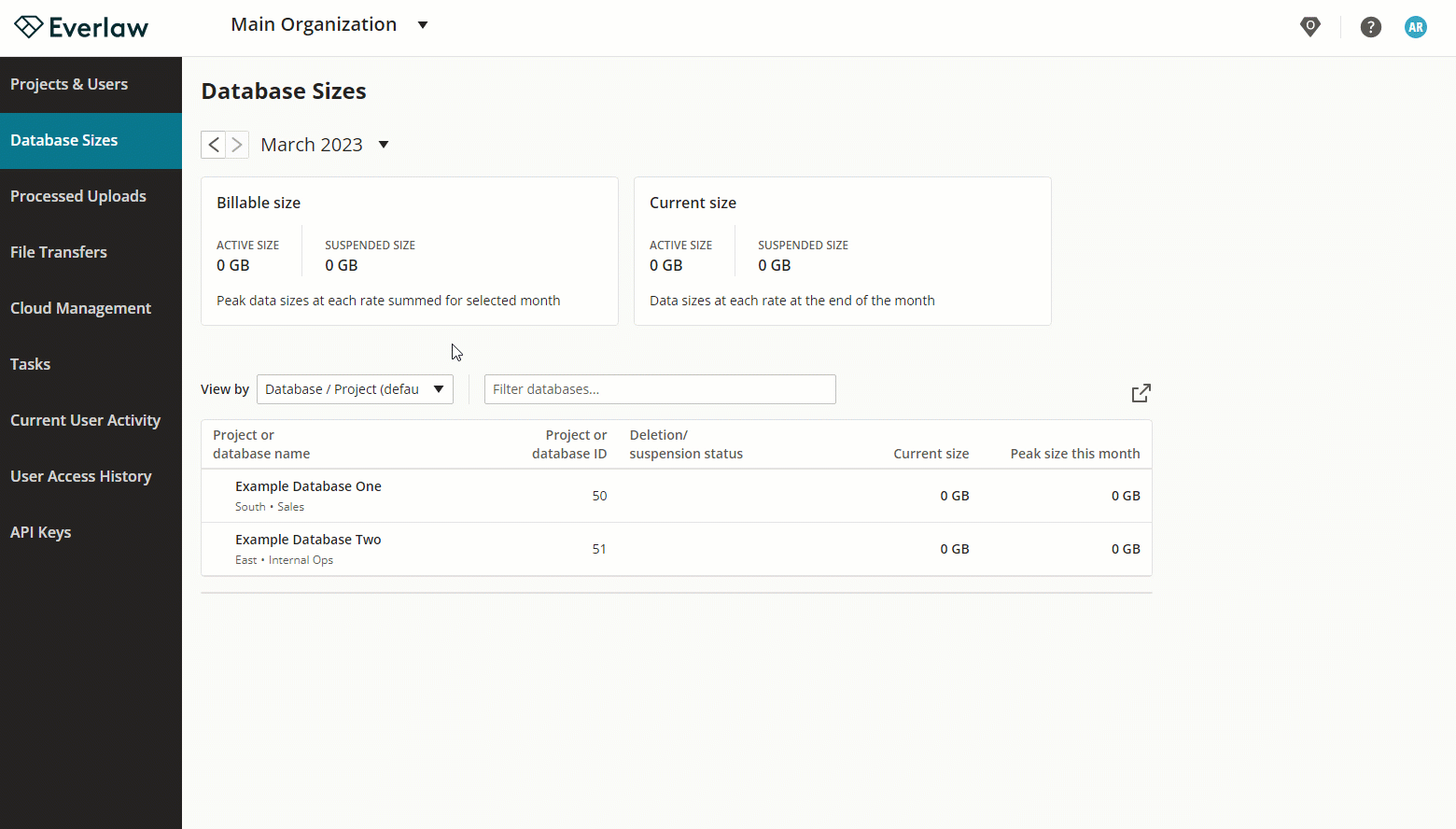 Learn more about the Database Sizes tab.