What is the message center?
During the course of review, you and other users on the case may share items or communicate about documents. These messages are kept on the platform in the message center.
How can I access the message center?
The message center can be accessed by clicking on the envelop icon in the navigation bar.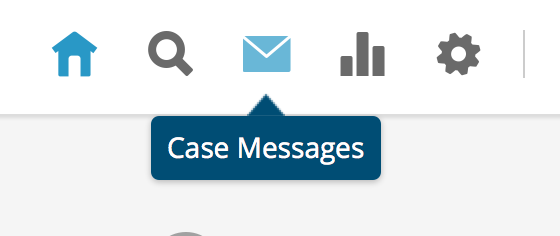 How can I send messages?
Messages can be sent in two different ways:
From within the message center: To write a message from within the message center, click on the "+Write" icon in the upper left. The message creation dialogue will appear.                   

By sharing something:

Clicking on the share icon will also open the message creation dialogue. In addition, the item you are sharing (whether it be a search, binder, outline etc.) will be attached to your message so that recipients can easily access them. A card associated with the item you are sharing will also be added to your recipient(s) homepage.              
How will I know if I received an Everlaw message?
By default, you will receive an email every time you get a message in the Everlaw platform. The email will display the body of the message, if any. You are also able to see the name of any message attachment. However, in order to open an attachment, you must log in to Everlaw.
If you do not want to receive an email every time you get a message through Everlaw, click on the settings option in the message center, and toggle it to "no".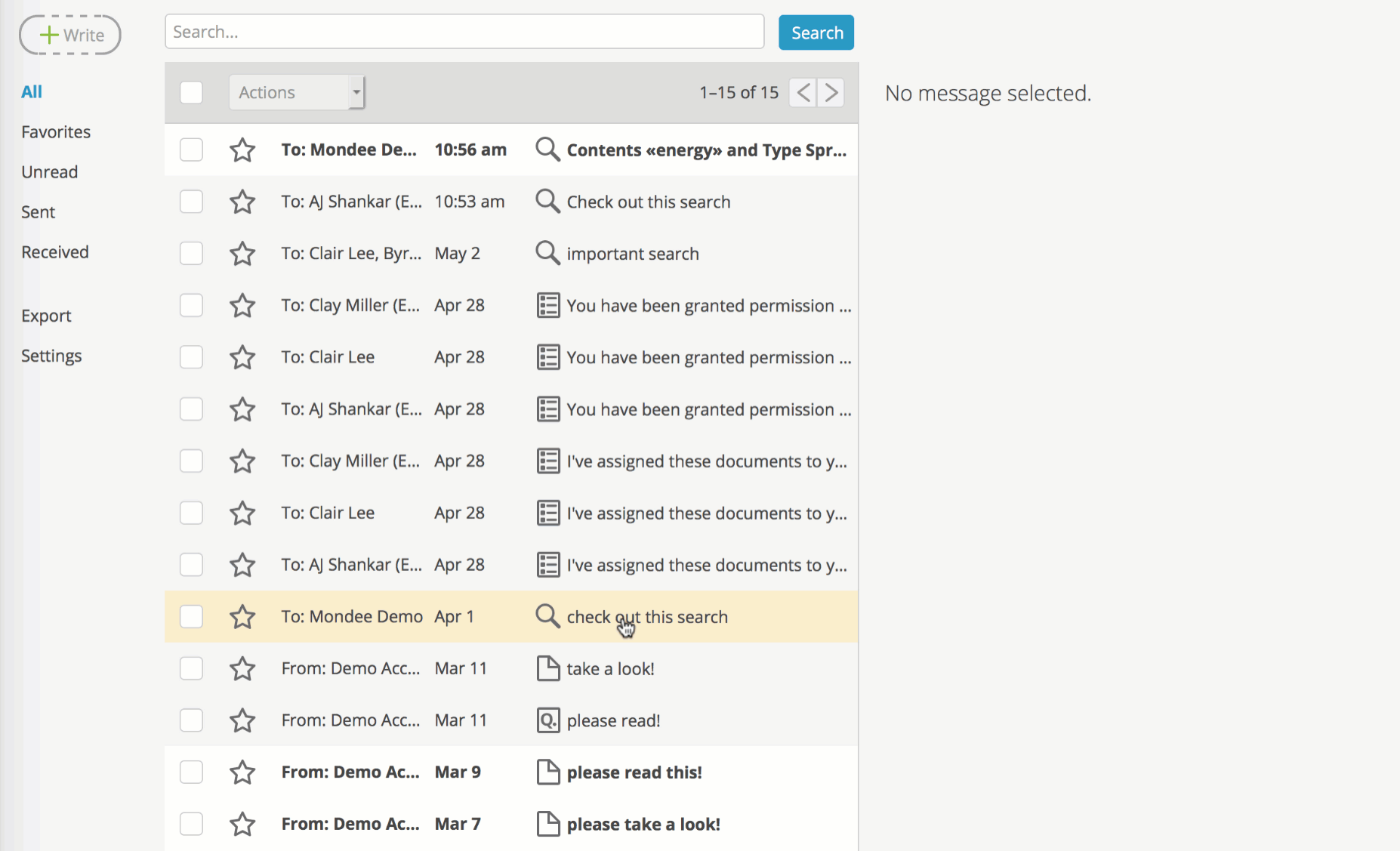 How do I view the contents of a message?
Click on a message from the list, and the message will appear in the panel to the far right. You can also use the following background color scheme to quickly identify the viewed status of a message:
Messages highlighted in yellow are currently being viewed

Messages with white backgrounds have not been viewed by you

Messages with light gray backgrounds have been viewed by you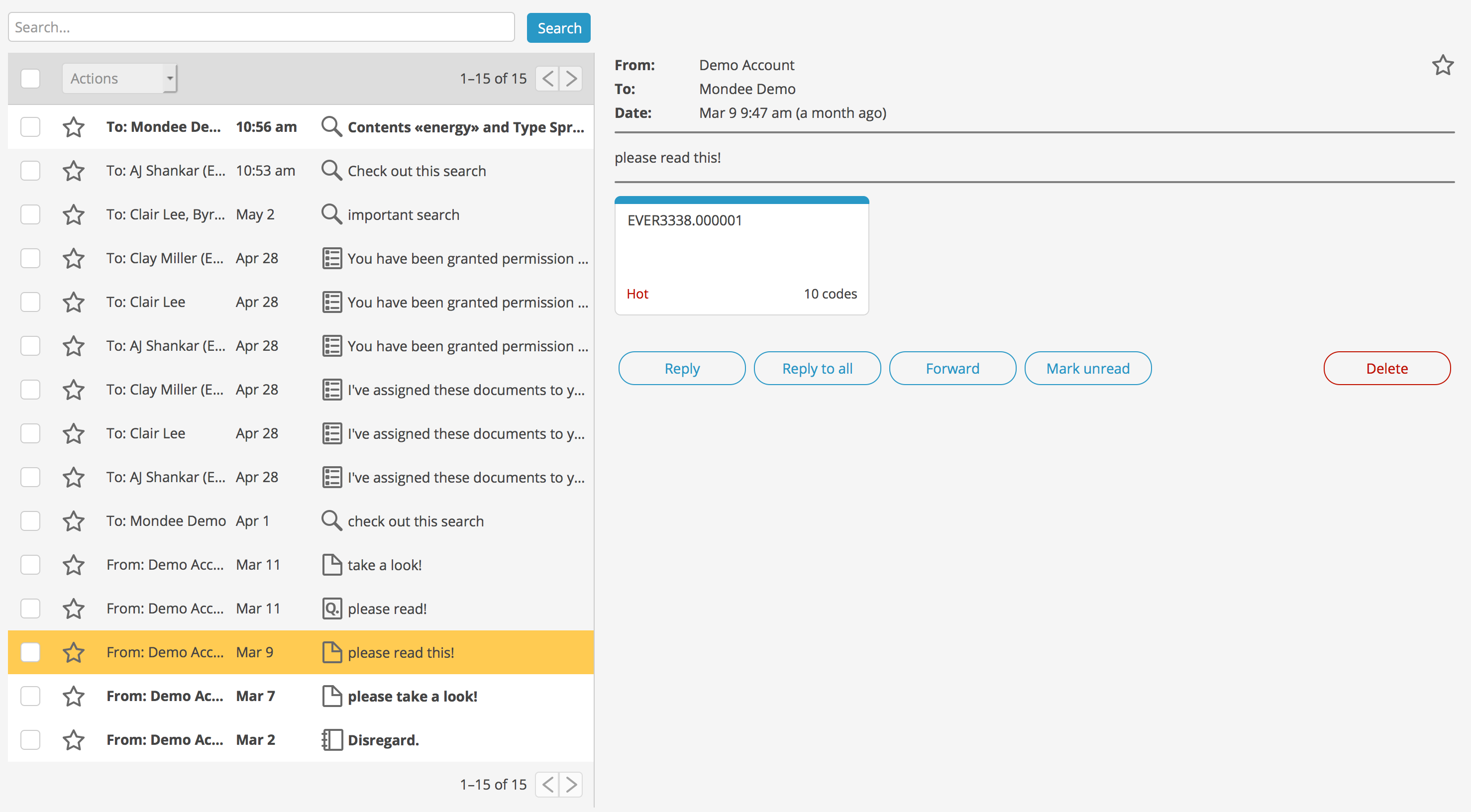 Can I filter the messages in the message center?
Yes. The list in the far left of the message center display the different categories you can filter by. You can filter by favorited, unread, sent, or received messages. By default, all messages are displayed.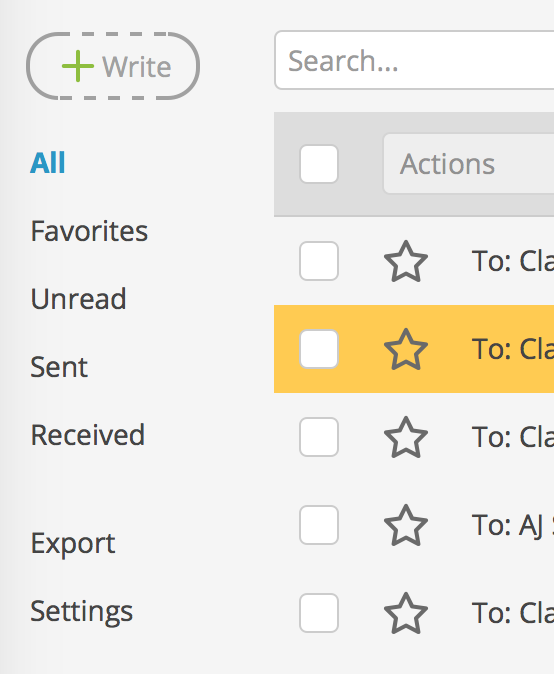 How do I favorite a message?
A message can be favorited by clicking on the associated star icon. Favorited messages will have a filled in star. Clicking the star icon of a favorited message will un-favorite it.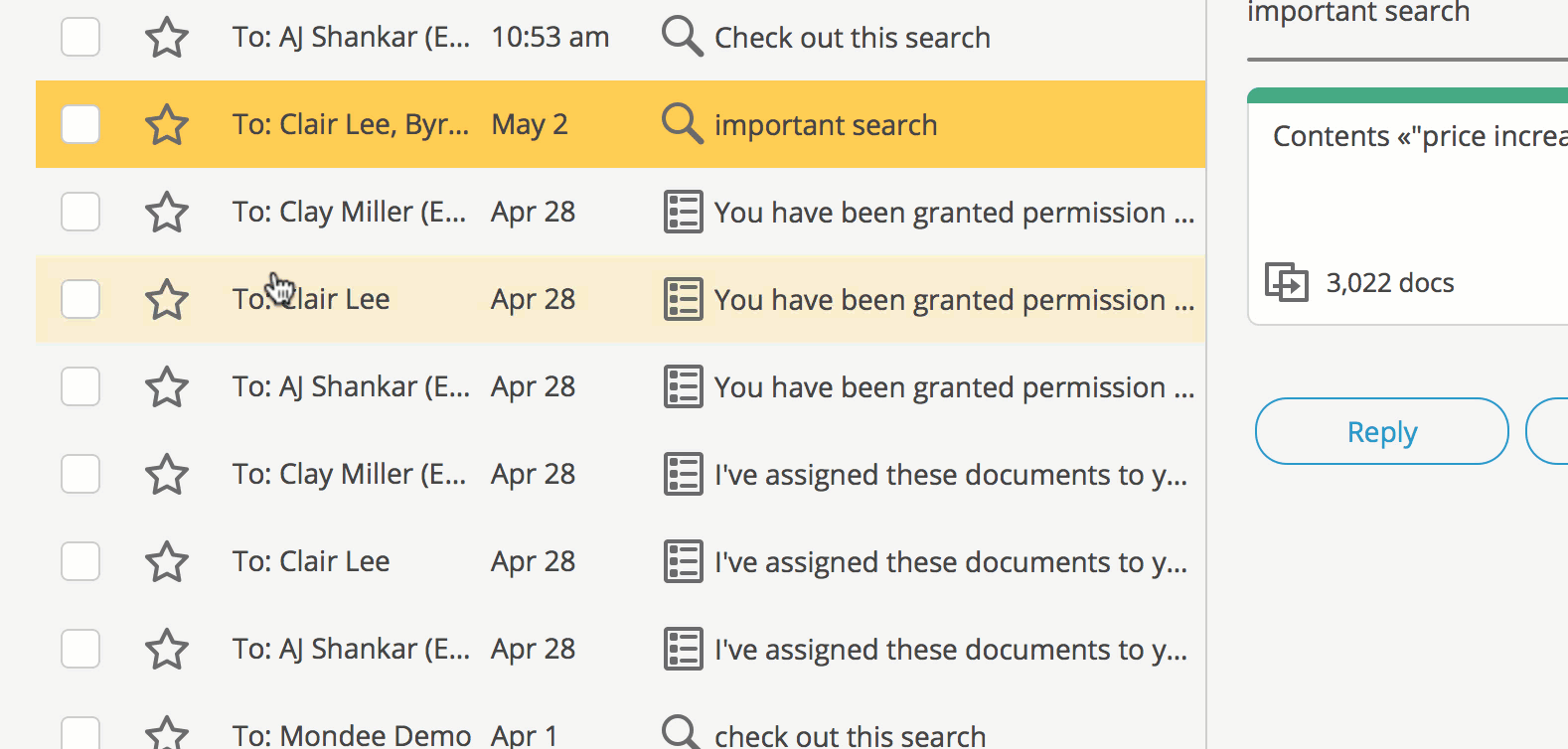 Can I search for messages by keyword?
Yes. Type a word or set of characters into the search box above the message list and press "search". The messages will filter accordingly.
Can I download a history of my messages?
Yes. Click on the "export" option. A CSV (comma separated value) load file will be generated with details about your messages. You can download the final file from the task completed card, or from the appropriate card on the homepage, under the "Batches & Exports" column.