If you have Admin permissions on Productions, you can configure production notifications. To do so, navigate to the Productions page via the Data Transfer dropdown in the top right corner of your screen.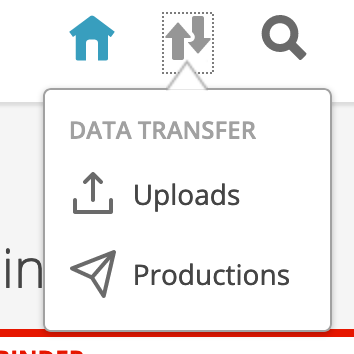 Then, choose Notifications on the left sidebar under Productions.

You can add specific groups, individual users, or organizations to the production notification recipients list via the dropdown. Users added to the list will receive a notification in their Message Center each time a production has completed. The body of the notification includes the Bates range, billable size, document count, and status.
Database administrators that are on the project will automatically be added to the notification recipients list and will be notified when an upload is completed.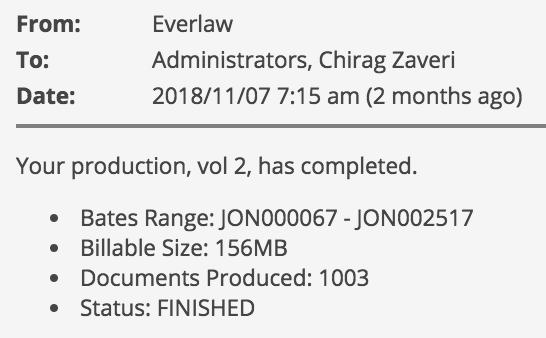 If a user originates a production, that user will always receive a notification upon its completion, unless production notifications have been turned off project-wide.