Everlaw supports ingestion of Microsoft Teams data, which notably includes Microsoft chats. This article will explain how to upload Teams data, and how to include chat attachment files.
To upload Microsoft Teams files, export them to a PST. You can include any files from Microsoft teams, such as chats, notes, attachments, and calendar appointments. To upload Microsoft Teams files, go to Uploads in Project Navigation and follow the Native Uploads workflow.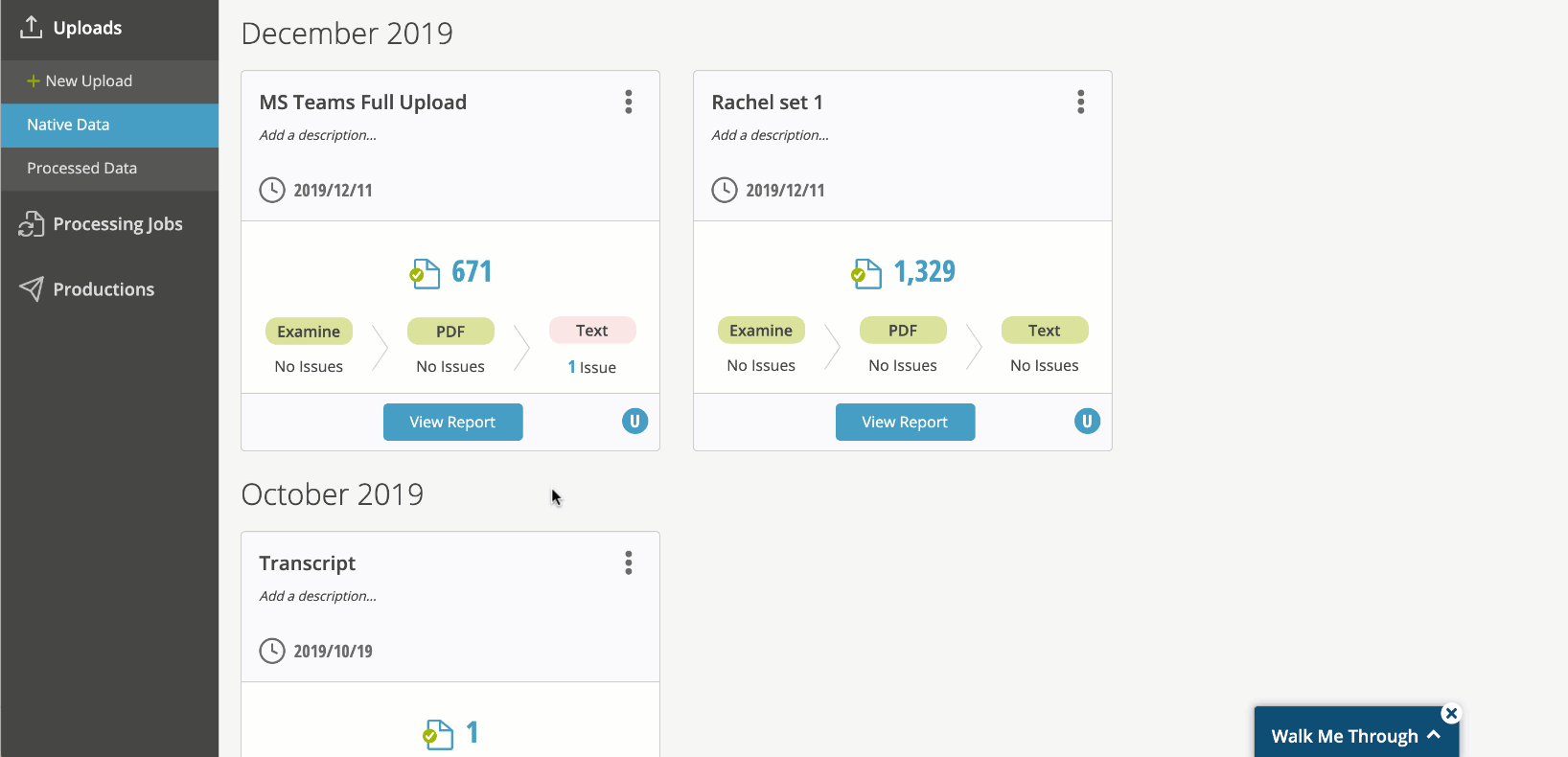 Microsoft chat handling:
Everlaw automatically recognizes and aggregates chat threads to PDFs. Each PDF will display one chat thread. You can search for Microsoft chats using the Type search term and searching for Chats.
If uploading Microsoft chats with attachments, the chats will be considered the parent document and the attachments will be considered children. However, the attachments themselves are not included in the PST; therefore, they will be included as URL references to the online location of the actual file, with a URL reference to the attachment file. Everlaw will create a text placeholder that says "Attachment by reference: <URL>". The exception is that some images will be included in the exported PST and therefore embedded in the chat document, but there is no guarantee that they will all be included.
If you'd like the attachments to be included, there are a couple more steps to take upon upload.
Create two separate files within a larger ZIP file: one of the chat logs and one of the attachments.

Ensure that the ZIP file belongs to only one custodian.

The first file is a PST corresponding to the custodian (e.g. test_user@everlaw.com). The second file is a Zip of all SharePoint attachments that could possibly be attached to the chats that are found in the PST (whether the file originally belongs to that custodian or not).

Ensure that both the PST and Zip file names start with the prefix "Microsoft_Teams" (case-sensitive).

Combine those within a top-level 'Teams' ZIP file.
If you have documents with multiple custodians, then you must create a separate 'Teams' upload for each custodian in order to have attachments embedded in Everlaw. Again, in order to have attachments embedded, any files that are potentially attached to chats must be included in the Zip files that you're uploading with the associated chats.