Please note that Everlaw staff do not directly grant users access to projects for security reasons. If you are a user seeking to be added to a project, please contact a case administrator. 
To add a user, navigate to the "users" page under the "users and groups" category.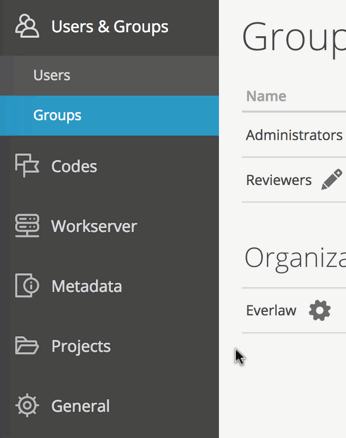 Click the "Add a new User" button in the upper right. Enter a user's username (if you know it) or email address and select their user group. If the user already has an account with Everlaw, they will automatically be added to the project and sent an email notification. If the user does not have an account, a pop up will appear; enter their information and click "Create User". You will see a new entry in the "Pending Invitations" table at the bottom of the page. An email will be sent to the new user with a link to set up their account. Select the user's group from the drop down menu.

You may add as many users as you want at no additional cost. 
Adding multiple users
To add multiple users to your project at once, click the "Add multiple Users" button. From here, you can either manually enter the users to be added to the project, or you can upload a CSV of the users. 
If you choose to enter the users manually, list each email on its own line. Do not use commas to separate emails. Please note that first names and last names will not be included on the platform for users who are entered manually. Once you have entered the users' emails, specify which user group(s) they should be added to. All users listed will be added to the same group(s). 
If you choose to upload a CSV of users, click "Select file" and upload your CSV. You can download a template of a properly formatted CSV by clicking "Download CSV template."


Your uploaded CSV should have these four columns, separated by commas:
Email

User Groups (with multiple groups separated by semicolons)
First Name (optional)
Last Name (optional)
Once you have enter the users' email addresses or uploaded your CSV, click Add Users. If everything is properly formatted, you will be asked to confirm the users to be added.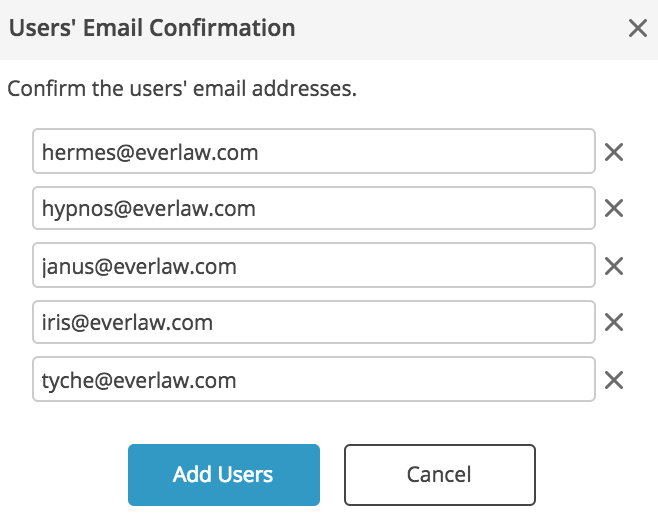 Confirmation dialog for multiple users added manually.

Confirmation dialog for users imported via CSV.
Finally, a dialog will show you which users were added to the project. If any users already existed on the project, they will be listed, as well.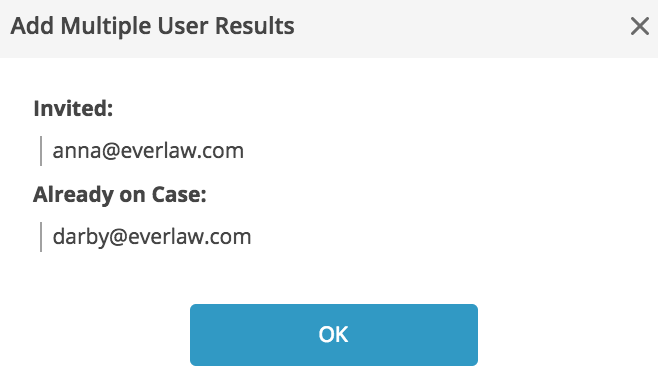 For more information on users permissions, please consult our larger article on Users and Groups.