As your review progresses, you may want to remove documents from Everlaw that are no longer relevant to your work. Users with Delete permissions in database settings can delete documents from a project by using the Batch icon in the results table toolbar.
If you would like to delete documents on a project, you will first need to open a results table containing the relevant documents. Select those documents you'd like to delete by using the selector column in the far left of the table. By default, all documents in the table are selected. Then, click on the Batch icon and choose Delete from the menu.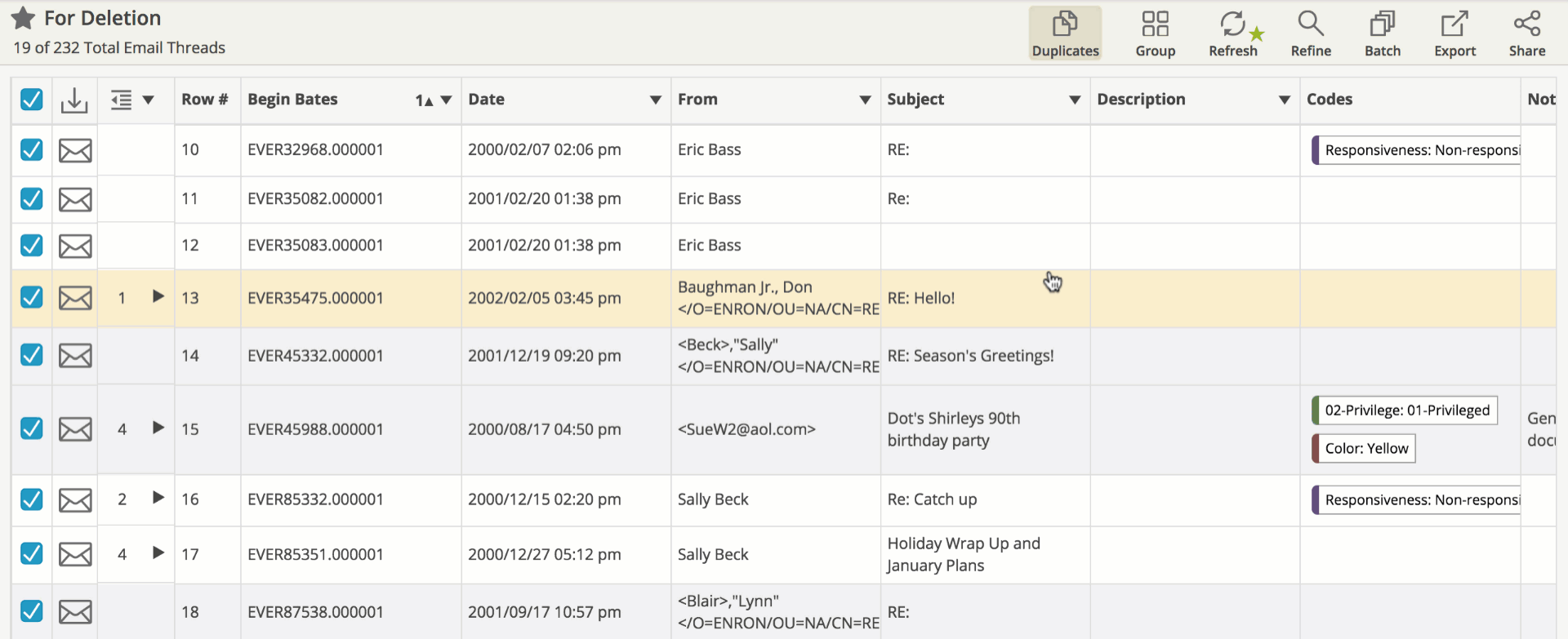 This will prompt a dialog asking you to confirm the deletion. Choosing to delete documents will permanently and immediately remove them from Everlaw. Additionally, they will be removed from all other projects on the case that contain them, even if you are not a member of those particular projects. Document deletion cannot be undone. If you incorrectly delete documents, the only way to restore them on the platform is by re-uploading them.
If you wish to remove documents from the project you are working on, but do not want to permanently remove them from all projects on the case, click on the Batch icon and select "Add to Project" from the menu. Then, select the relevant project and choose the removal option.