The metadata for a document is viewable in the metadata panel, found below the toolbar in the review window. The metadata panel exists in two states: collapsed and expanded. In its collapsed state, the panel only displays a subset of the available fields. To expand the panel to show all fields, either click on the panel or press "m" on your keyboard.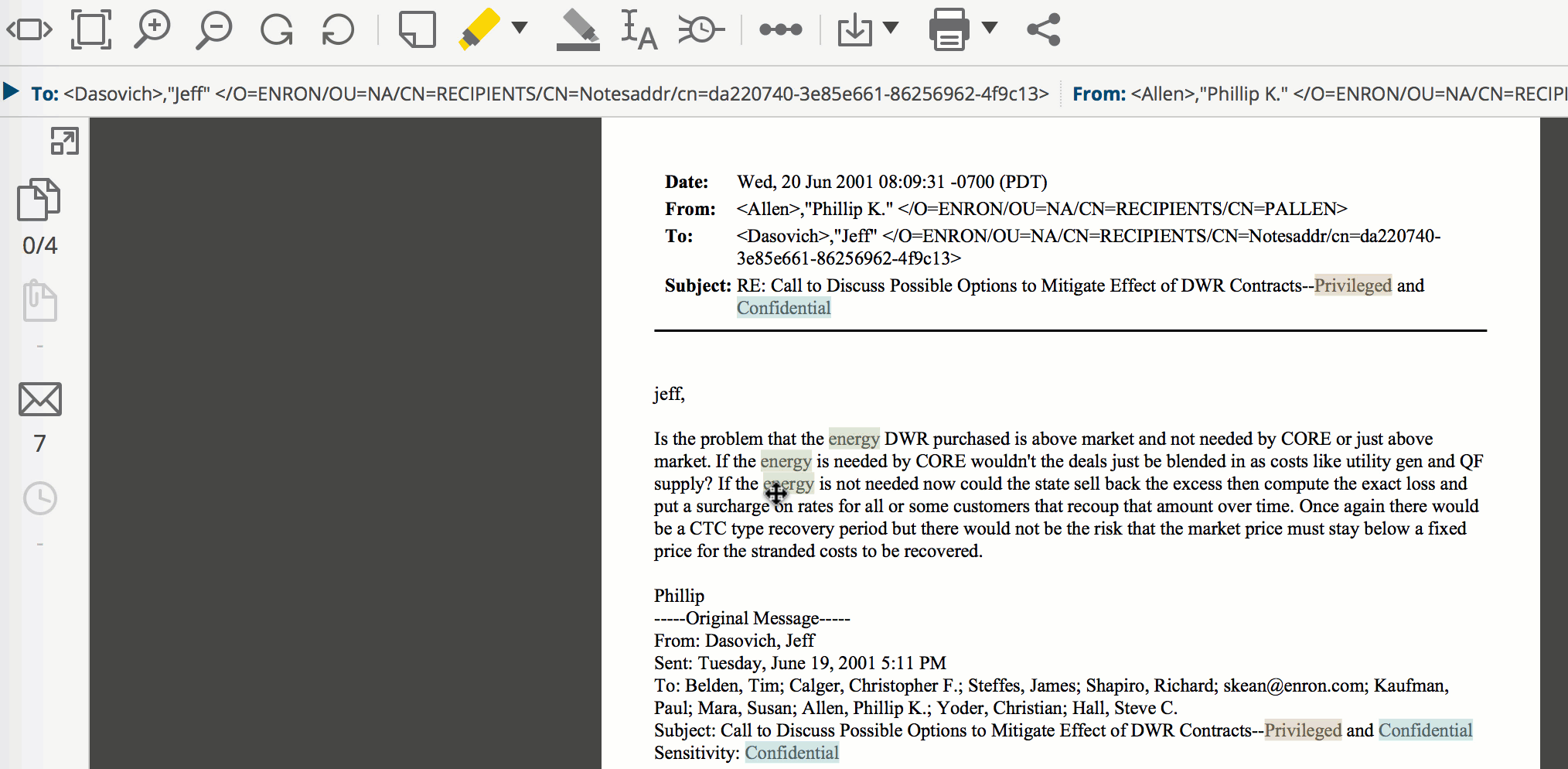 Canonical and Grouped Metadata Fields
Semantically-related metadata fields are automatically grouped together under a single name when documents are first uploaded into Everlaw. These fields are known as canonical and grouped fields. In addition, fields can also be manually grouped together under an overarching alias metadata field. To see the original name, or the underlying fields, for any given displayed metadata field, hover over the field value.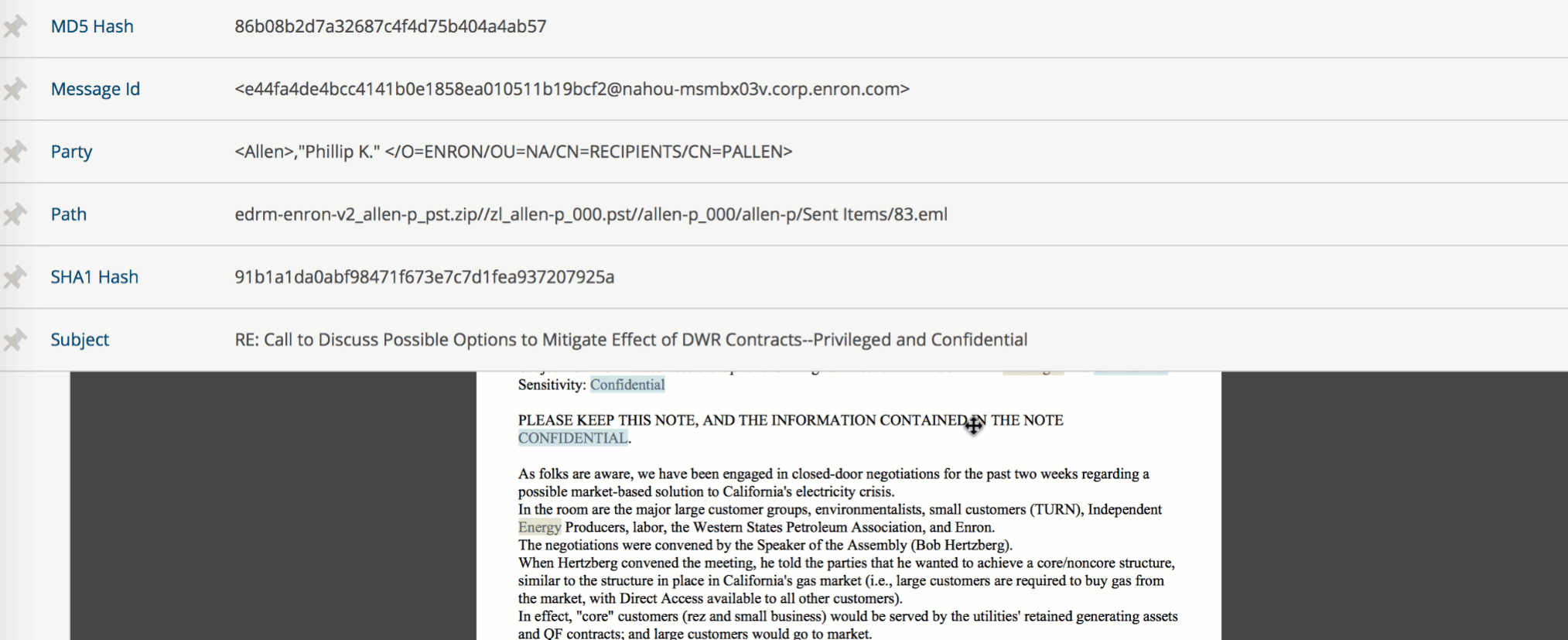 To learn more about canonical and grouped metadata fields, click here. To learn more about aliasing fields, click here.  
User Editable Fields
User editable fields can be distinguished by the pencil icon next to the field value in the metadata panel. By default, empty user editable fields are hidden from view. To see empty user editable fields, click the "show all user fields" link at the top of the expanded panel. To fill, or change the value of, a user editable field, click the appropriate pencil icon, make your edits, and press save.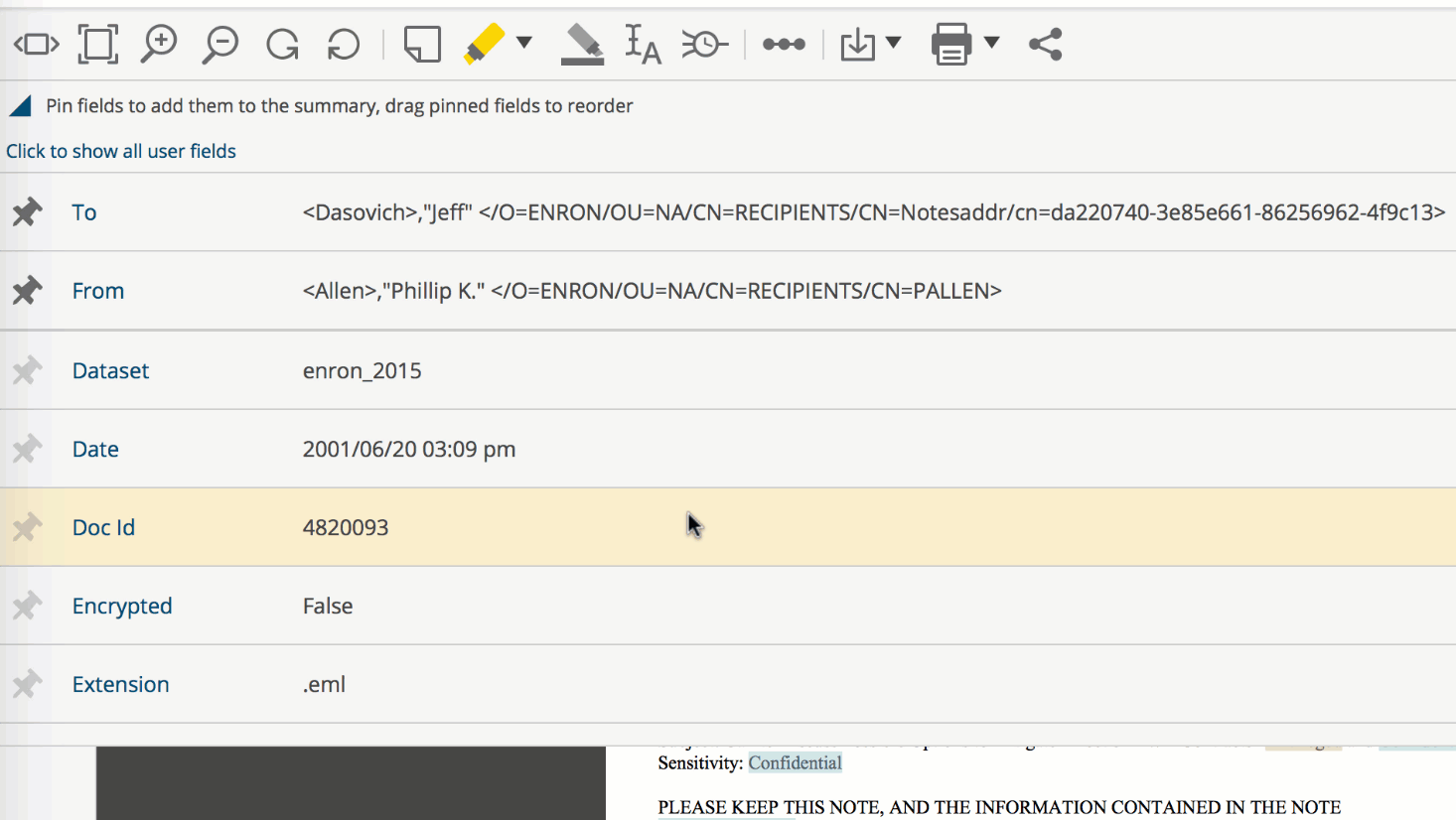 Finding Other Documents with the Same Metadata Field Value
If you would like to find other documents that share the same metadata values with the current document, click on the desired metadata field value and every document with the same value for that metadata field will appear in the review table.

Pinning Important Metadata Fields
Pinning metadata fields allow you to control the position of metadata fields on the panel. This is especially useful if you want to consistently see the same set of fields in the collapsed panel view, saving you from having to expand the panel each time. To pin fields, simply click the pin icon in the left of the field name. Pinned fields will be moved to the top of the panel. Among the pinned fields, you can drag-and-drop to rearrange the order. Metadata field positions are saved per user, so you can set up your metadata exactly as you like without affecting others on your team.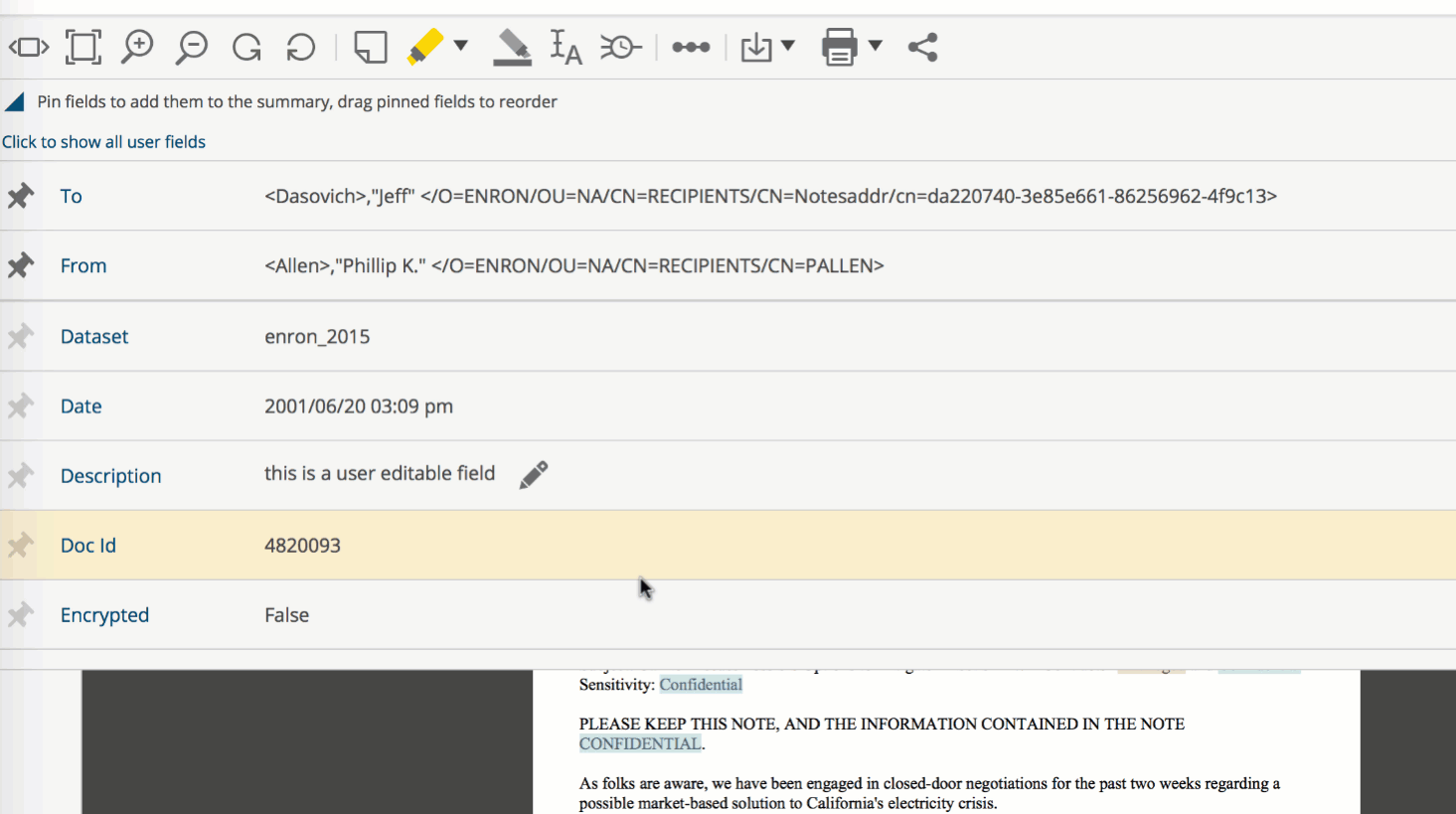 Undocking the Metadata Panel
If you want to keep an expanded metadata panel open at all times during review, you can pop out the panel by clicking on the undock icon in the far right. The new movable panel can be repositioned and resized, and it will remain undocked as you navigate through documents. Click the "x" in the upper right to close the undocked panel.