Database administrators can configure upload notifications for any projects that they are added to in the database. To do so, go to the uploads page of the project by clicking the Data Transfer menu and choosing Uploads.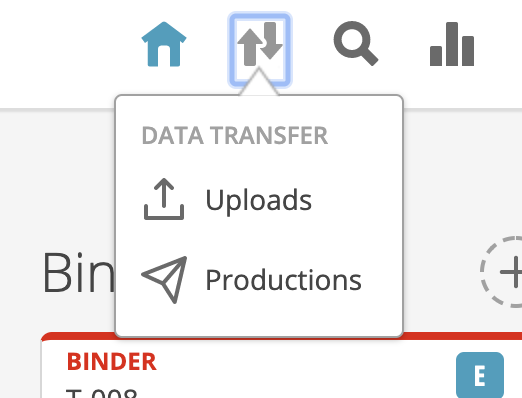 Then, click Notifications in the left sidebar under Uploads. From here, you can toggle completion notifications, specify upload notification recipients, and set time cutoffs for native uploads and file reruns.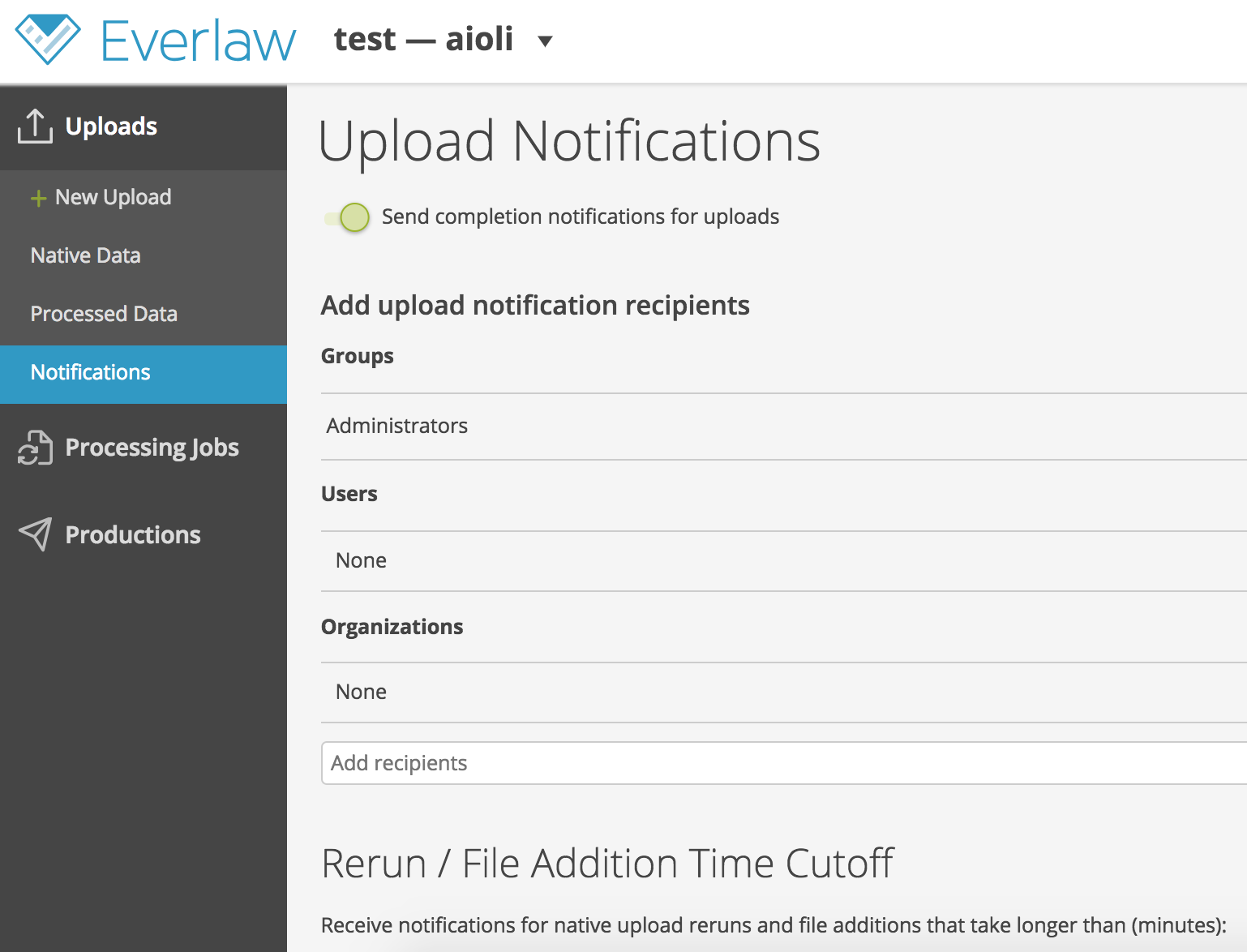 You can add specific groups, individual users, or organizations to an upload or production notification recipients list. Users on this list will receive a notification in their Message Center each time an upload has completed. The body of the notification includes the document count, billable size, and error count of the upload, as well as an attached upload card.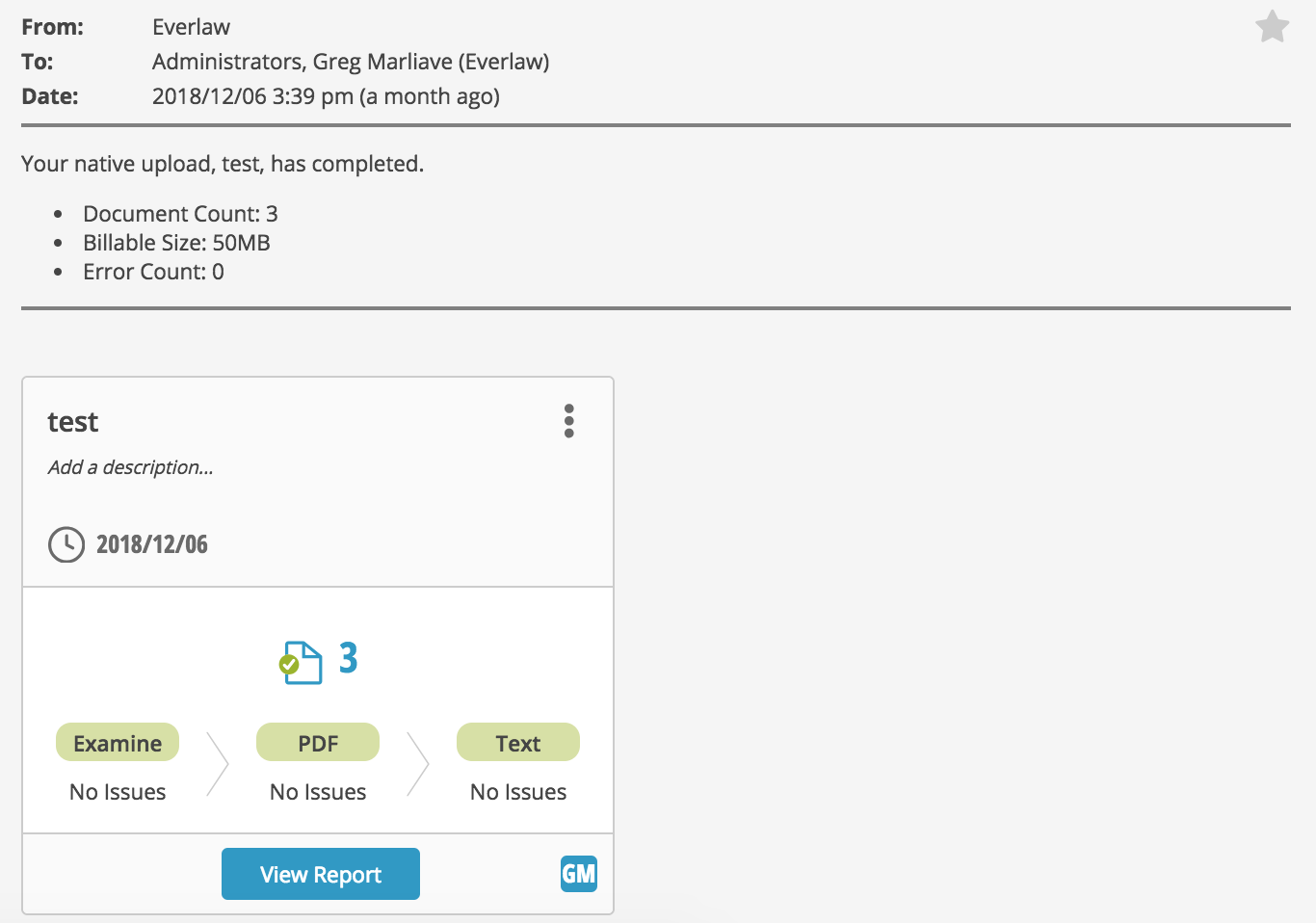 If a user originates an upload, that user will always receive a notification upon its completion, unless upload notifications have been turned off project-wide.
Time Cutoff
By default, upload notification recipients will also receive a message in their Message Center any time a native upload is reprocessed or undergoes a file addition. By using the time cutoff option, you can state that you only wish to receive email notifications for reprocessed documents or additions that take longer than a specified number of minutes. If this option is exercised, upload notification recipients will only receive messages for reprocessing or additions that have not completed by the time the cutoff time has passed.